The Lava Xolo X900 will ship this week, it's a smartphone based upon Intel's reference smartphone design. Following the reference design lets the manufacturer get their Intel Atom Z2460 'Medfield' based phone to market more quickly. With no tinkering or customisation required, it should just work.
Spec should be as follows;
Intel Z2460 Atom single core at 1.6GHz with HT technology
4" screen
Front (8mp) and back facing cameras
HD video capability
Intel GMA 2D/3D graphic engine with 400MHz core
Intel image signal processor capable of 240 megapixels per second processing speed
Intel Smart Idle throttles CPU speed depending upon demand
Near Field Communications (NFC)
Up to 8hrs talk time, 14hrs standby (3G figures)
Android OS, version installed as yet not known, probably 2.3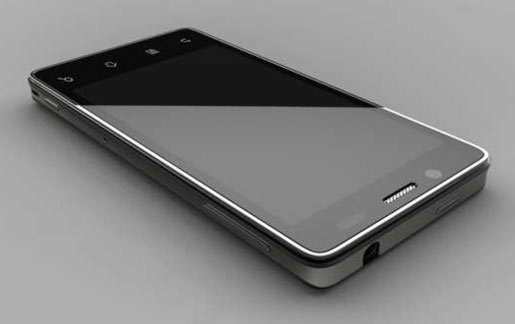 The Lava Xolo X900
The Z2460 SoC also can support up to 1Gb of RAM, though I found no info on the RAM in the Xolo X900. Until now almost all phones have been using ARM processors, Intel have now got a chip in the 'Medfield' that it considers to have the right balance of muscle and power consumption to compete with ARM on their home turf. Incidentally ARM has just released a chip with the potential to muscle in on Intel's main desktop/laptop market; the 2GHz 28nm quad-core Cortex-A15 MP4.
This first Intel smartphone release should be followed by Intel phones from other vendors including LG, Lenovo, Motorola, ZTE and Orange. Intel CEO Paul Otellini said there is space in the smartphone market for a competitor to ARM devices. He also said his company is having a "continuing dialogue" with both Apple and Samsung about using Intel processors in their smartphones.
As yet there are no clear details on pricing or independent benchmarks and battery life tests. The combination of these three things is at the heart of a smartphone's market performance, all other hardware being relatively similar to phones already on the market. Previously published benchmarks seem to be for a slightly different Intel SoC package which included PowerVR graphics.
The Orange/ZTE models are said to be "affordable", which sounds about right given Orange's market history with the San Francisco smartphone. More details of the Orange Santa Clara Intel smartphone can be found on ZDNet.