Google has started to roll out a new real-time translation tool to smartphones worldwide. If your Android or iOS phone has access to Google Assistant you can now ask it to help with conversational real-time translations. Invoking Google Assistant on my phone that means holding down the Home key, but other smartphones might have a dedicated key or hot-phrase enabled to wake the AI. Once activated, you can audibly and visually translate in real time between 44 languages.
In a blog post Google says that to get started just ask the Assistant "Hey Google, be my German translator" or "Hey Google, help me speak Spanish" (for example) and you will see and hear the translated conversation on your phone. In my case I activated the Assistant and simply said "interpreter mode," after which I was prompted for the second language (with the first being auto-filled as English).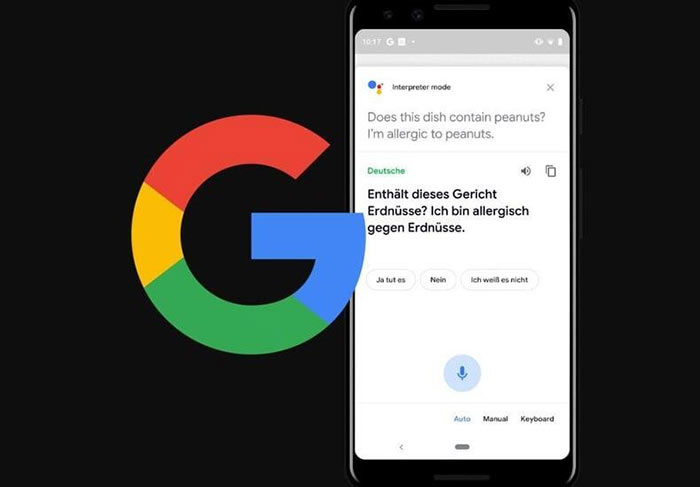 This new interpreter mode functionality for Google Assistant was introduced to smart home devices like smart displays and smart speakers at CES 2019. However, it seems like it will be much more useful on a smartphone, which is typically carried around everywhere, including on trip abroad. Moreover, the mode on smartphones supports 44 languages, up from the 29 originally announced languages.
At the time of writing the translation languages for interpreter mode include the following:
Arabic

Bengali

Burmese

Cambodian (also called Khmer)

Czech

Danish

Dutch

English

Estonian

Filipino (Tagalog)

Finnish

French

German

Greek

Gujarati

Hindi

Hungarian

Indonesian

Italian

Japanese

Javanese

Kannada

Korean

Malayalam

Marathi

Nepali

Mandarin Chinese

Norwegian

Polish

Portuguese

Romanian

Russian

Sinhala

Slovak

Spanish

Sudanese

Swedish

Tamil

Telugu

Thai

Turkish

Ukrainian

Urdu

Vietnamese
As well as speaking and listening to the phone you can alternatively use soft-keyboard input - somewhere you might want to respect silence or quietness. Additionally Google Assistant will recommend smart replies - giving you quick suggestions of likely responses to save time.