Arm sees traditional SIM cards as a problem, as the world requires ever increasing numbers of cellular devices, and with the IoT expected to scale to billions more over the coming years. Making SIM card changes incurs significant shoe-leather costs as people have to physically swap them to change MNO, for example. Additionally, SIM cards require space to be set aside within a device with enough room for them to be swapped out - a tray/slider mechanism or similar.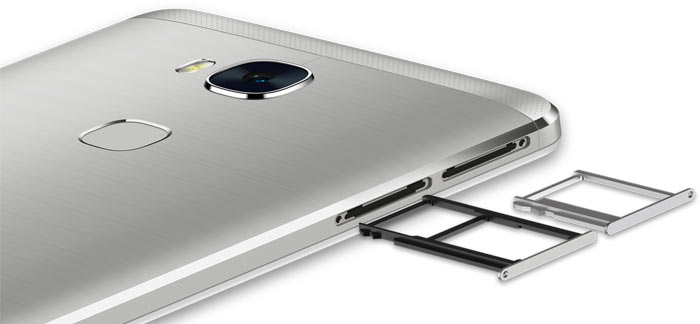 A typical modern smartphone SIM holder tray
With the above issues in mind, Arm has developed and launched a new IoT SoC family dubbed 'Kigen'. The new tech is compliant with the GSMA Embedded SIM Specifications to deliver secure identity. Check the diagram below to see how Arm envisions convenience and cost savings to go forward.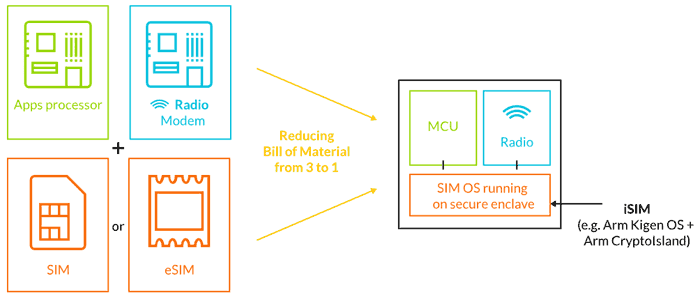 Arm says that the new SoCs with integrated SIM tech will enable SIM identity "at a much lower price point and with greater flexibility of deployment". Already key ecosystem players such as BT, SoftBank and Sprint are supporting Arm's Kigen initiative, we are told. Going forward, Arm envisions new levels of IoT integration, plus new services, business models and revenue streams to come about thanks to this innovation.
Previously device manufacturers like Apple have championed eSIM technology, with an eSIM embedded into the Apple Watch PCB, for example. Google used eSIM tech in its Pixel 2 smartphone family too. However, Arm Kigen integrated SIMs (iSIM) takes this idea to the next level.
You will be able to see and hear more about Arm 's plans to secure the IoT at its MWC keynote next Monday.