The iPhone has revolutionised the smartphone as we know it today, but despite constant innovation and a new model each year, battery life remains a weak point for many users.
It's a compromise that Apple has thus far been willing to accept in favour of supremely-thin hardware, but the industry giant has quietly presented an in-house remedy in the form of an optional Smart Battery Case.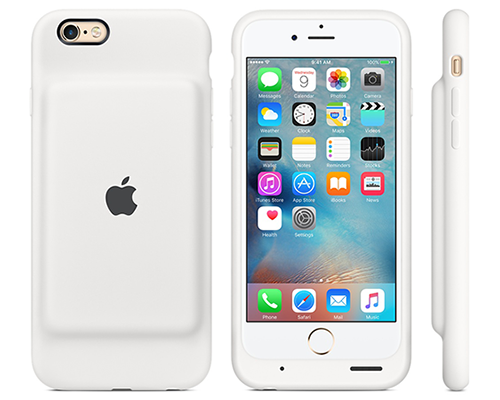 Now available from the Apple store priced at £79, the Smart Battery Case is available in a choice of charcoal grey or white and promises improved talk time of up to 25 hours. The near 80 per cent increase is a welcome boost, and there are similar gains in other scenarios - Internet use is up to 18 hours on LTE while videos will reportedly run for up to 20 hours.
Supporting the current iPhone 6s and last year's iPhone 6, the Smart Battery Case is said to feature soft microfibre lining to help protect your device and a silicone exterior that should feel comfortable in the hand. Charging continues to take place via a standard Lightning port and when in use an "intelligent battery status" is displayed on the iPhone lock screen.
Unsurprisingly, the official Apple accessory is pricier than than most third-party solutions, but the £79 fee is unlikely to deter iPhone enthusiasts. Question is, would you be willing to live with that hump?