Apple Pay has launched in the UK today. The payments system previously rolled out in the US in October and the UK is its first foray into foreign territory. Some business experts think Apple Pay has an even better chance to take off in the UK than in the US.
Apple Pay allows users to spend from their credit and debit cards through Apple's Passbook app both in store and online. Only the new iPhone 6 models (or the iPad Air 2 or iPad mini 3) have the NFC hardware and fingerprint scanner necessary for the system. Your companion Apple Watch can also be used for payments though. In store payments are limited to £20 or less, the limit is scheduled to lift to £30 in September.
Out and about, to pay with your iPhone 6 you press the fingerprint reading home button with your finger then hold the smartphone near the retailer card reader. The Apple Passbook app automatically opens and you will receive payment confirmation via a beep and small vibration. Apple Watch invoked payments require the wearer to double tap the side button and hold the watch to the card reader. The wearer will get confirmation of payment via a beep and vibration. You can't use iPads to pay in stores.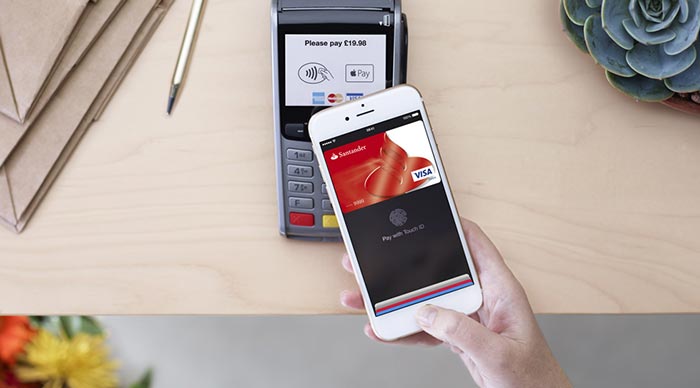 Why not just use a contactless credit card in store? Apple says that waving one of its expensive electronic accessories around just before you leave a store provides extra security - thanks to its biometrics and method of authorisation - supplying the retailer with a 'one-use token'.
For online payments you can use both iPhone 6 models and the iPad Air 2 or iPad mini 3. Apple says that on these devices you can pay with a single touch. "Checking out is as easy as selecting Apple Pay and placing your finger on Touch ID," explains the official Apple Pay UK site.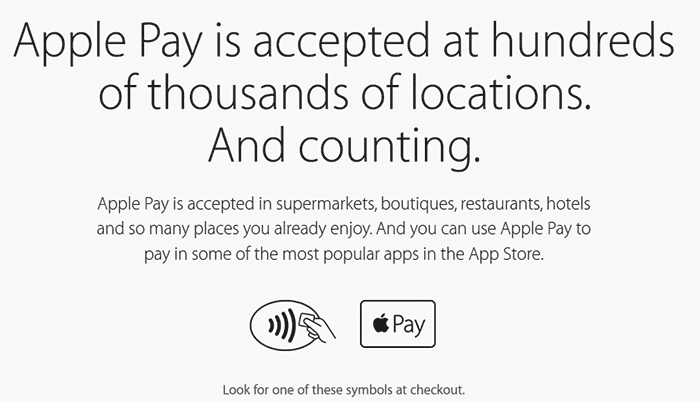 Companies that accept Apple Pay include; Apple Stores, Boots, BP, Costa, KFC, LIDL, M&S, MacDonalds, Nandos, Post Office, Pret, Spar, Starbucks, Subway, Co-op food, Transport for London (yes, it should work on the tube), Wagamama and Waitrose. Banks that support Apple Pay at launch include; NatWest, Nationwide Building Society, Royal Bank of Scotland, Santander, Ulster Bank and MBNA. More shops and banks will roll out support in the coming weeks and months. Various apps like Just East, Last Minute.com and Topshop join the Apple Store in accepting Apple Pay online in the UK. There's many more of those, with many more to come as well.
In an email to HEXUS, Dr Felicity Hardley, Senior Lecturer at the Westminster Business School, commented that Apple Pay has great potential in the UK due to the nation already being at ease with contactless payments. "Consumers are increasingly comfortable with contactless payment methods due to being able to use debit or credit cards on public transport and in many retail outlets already. This takes out some of the fear factor in this new payment method. The fact that Apple already has so many major retailers signed up is the final signal to many consumers that this payment method should be safe," said Dr Hardley.