The next Apple iPhone will be available in both high-end and low-end flavours when it is unveiled sometime in September. Also it will be very obvious, even from a distance, which model, the iPhone 5S or the iPhone 5C is being cradled in your sweaty palm. The high end model will be encased in 'champagne gold' while the cheaper one will be available in a variety of colourful plastic options.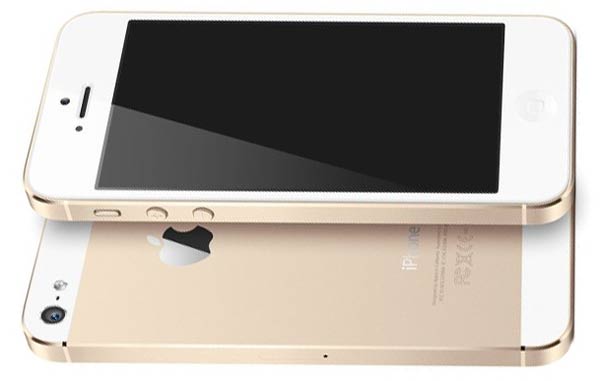 It is thought that the gold iPhone 5S will be very popular in Asia
The Wall Street Journal spoke to people "people familiar with the matter" who said that assembler Hon Hai Precision Industry Co. will be manufacturing both new iPhone models. Also people working at the component supply companies said they started mass-producing the parts for both a metal bodied and plastic bodied iPhone back in June.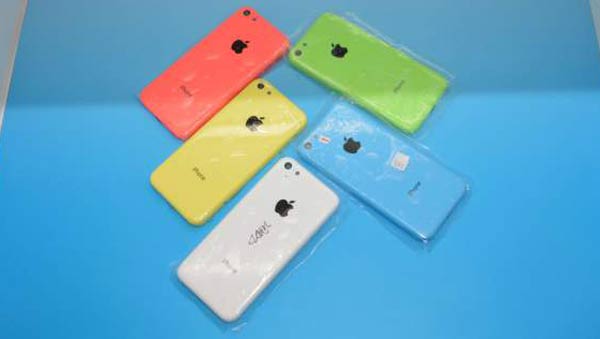 Wobbly photo supposedly showing iPhone 5C cases from the production line
The handsets will begin shipping in early September. As stock starts to fill Apple Stores the handset is expected to be announced on the 10th September and be made available to the public a couple of weeks later. The WSJ thinks this plan is intended to help Apple "regain its momentum in the smartphone market."

These are saisd to be volume rocker switches to match the plastic bodies of the iPhone 5C

Apple has been facing tougher competition from both Android and Windows Phone platforms and its pace of innovation has been criticised. These new iPhones don't sound very innovative if the headline features are just new gold and plastic case options. However the new iPhone should have some more interesting things 'under the hood', rumoured specs include a new A7 chip, a fingerprint sensor security home button and a better camera/flash.
It is expected that arch-rival Samsung will pile on pressure with a new Galaxy Note smartphone and possibly a new smartwatch, also in September.