Last night, Apple held its WWDC keynote where, amongst a refresh of its Mac line-up, the introduction of a new, thinner, Retina-equipped MacBook Pro and the launch of the next preview of OS X Mountain Lion, it also announced the availability of iOS 6 beta.
Though it had been rumoured several days earlier, it was revealed that Apple had chosen to drop Google Maps as its provider, favouring an in-house solution that receives its map data from TomTom. From Apple's perspective, this move has enabled the firm to introduce vector-based maps, turn-by-turn navigation, live-traffic updates and 3D city views.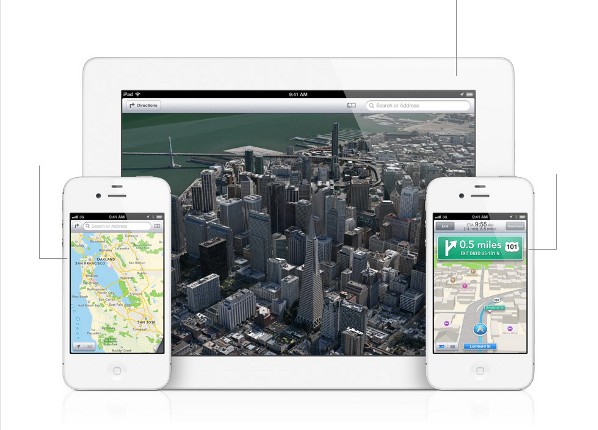 Though much of this functionality, including support for 3D views, which was announced by Google last week, is already present in Google Maps, we can assume the firm has been giving Apple a hard time when it comes to exposing this functionality, to what is essentially a competitor. As competition heats up between the iOS and Android platforms, this was an inevitable move by Apple, to ensure that its software stood fully on its own.
Beyond Maps, iOS 6 featured no major new features and focused primarily on everyday enhancements. Though we attest to its usefulness, Siri has been enhanced to support sports feeds, lists of restaurants and movies and hands-free Facebook and Twitter posting, with Apple working with car manufacturers to extend steering wheel voice activation buttons to Siri.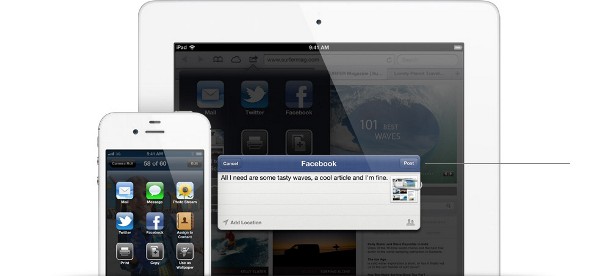 Further integration with Siri isn't the only treatment Facebook has received, with the social networking site receiving full integration throughout the entirety of iOS. It's now possible to post images, messages and locations from the Camera, Gallery, Maps and Game Center; likewise, Calendar and Contacts are fully integrated, combining events and contact details. To top-off matters, it's also possible to directly 'Like' both apps and songs on the iOS App Store and iTunes respectively.
Extending iCloud functionality somewhat, Apple has introduced the ability to share photos with specific friends, adding a comments function and providing web-browser access to shared content.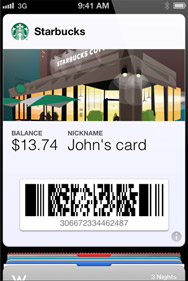 Passbook is Apple's term for a new app that holds details of boarding passes, cards and coupons for quick, paper-free access. Though this concept is already widely used in third-party apps, this is the first time that there has been a serious push on a centralised pass store, though the usefulness will of course rely on the number of partners that Apple is able to sign-up, with this list no doubt something that will continue to grow over time.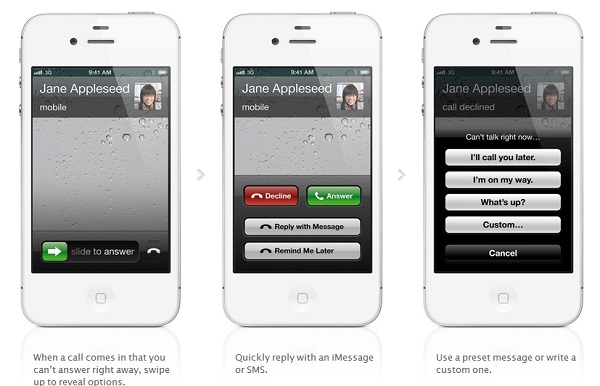 Another minor feature that had been expected for quite some time, especially given the availability of 4G in certain countries, is the the extension of FaceTime to cellular networks. Previously Apple's video calling solution had only been available over WiFi. Call-handling has been enhanced, to allow the receiver of a call to either send a quick "I'm Busy" message or to set a callback reminder. It's now also possible to set dates and times when the phone should automatically silence any in-coming calls AKA Do Not Disturb.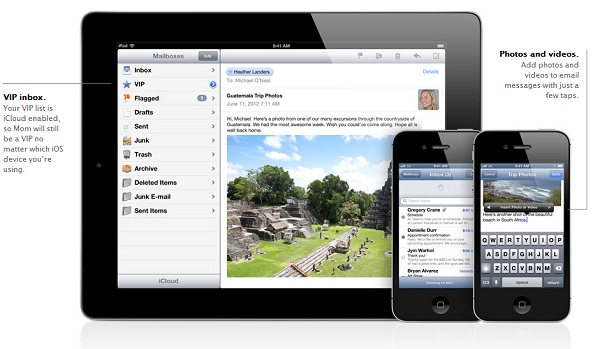 Following general user criticism of being a little dated and difficult to use, Mail has been redesigned for a better experience, with photo and video integration in just a few clicks. Safari has received a little treatment too, with support for iCloud tabs, enabling cross-device web-browsing and, a full-screen landscape mode, where previously the top navigation bar was there to stay. Uploading photos to sites such as eBay has also been simplified, with direct access to the camera being provided. With iOS 6, it's now also possible to locate a missing device and, if you're feeling social enough, you can broadcast your location so that friends can find you.
Last but not least, Apple has improved its support for those with certain disabilities, by offering 'Guided Access'. This feature is designed to help keep those with Autism or similar disabilities on-track by allowing a parent, teacher or administrator to limit the device to a single app by disabling the home button and restrict touch on certain areas of the screen. VoiceOver, the Apple's text-to-speech system has also been extended to Maps, AssistiveTouch and Zoom.
So there you have it folks. iOS 6 doesn't bring too much to the table that hasn't already been done in one form or another, with some features clearly following in the footsteps of Google and Samsung, however, it does help to form a smoother everyday experience having the new functionality finally reach Apple devices and fully mesh together. Though, with Google I/O and the expected announcement of Android 5.0 'Jellybean' only 15 days away, fan sites such as DroidDog are already declaring a Google victory, labelling iOS 6 as "Apple's Biggest Disappointment" and so, it'll be interesting to see how the situation between the two rivals develops over the next month or so.