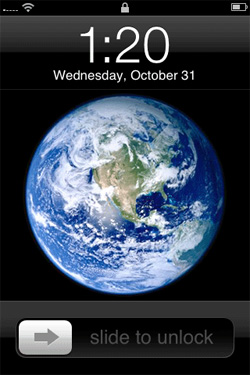 Apple's bitter court-room battle with Motorola has continued today after a German court ruled that the latter's Android smartphones infringed on the iPhone producer's slide-to-unlock patent.
The patent in question - EP1964022 - refers to the process of "unlocking a device by performing gestures on an unlock image," a process which became commonplace in various Apple devices following the launch of the iPhone in 2007.
Motorola spokesperson:

"Today's ruling in the patent litigation brought by Apple in Munich, Germany, concerns a software feature related to phone unlocking in select Motorola devices sold in Germany."

"Motorola has implemented a new design for the feature. Therefore, we expect no impact on current supply or future sales."
The German court ruled that a number of Motorola's Android smartphones infringe the patent, but gave the all clear to the manufacturer's Xoom tablet, which uses a different unlock mechanism that requires the user to make a circular unlock gesture.
Apple is yet to comment on the decision, but the company could now use the ruling as a basis for similar patent disputes with other Android device makers around the globe.
Motorola has stated that it plans to appeal the decision, and has already circumvented the threat of a potential sales block in Germany by implementing "a new design for the [unlock] feature."
The ruling represents a rare win for Apple over Motorola, and comes just weeks after Motorola temporarily won an injunction against all Apple devices connected to iCloud.