While there is a lot going on at Computex 2018 right now, and the HEXUS editor is over there talking to PCs and components makers and shooting videos, Apple is holding its WWDC 2018 in San Jose, California. On the first day of the event, important for the keynote address, Apple announced iOS 12, Mac OS Mojave, and Watch OS 5.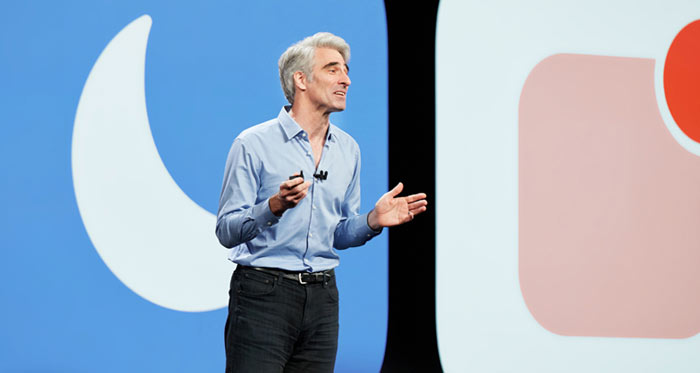 Apple iOS 12 changes are probably the most significant, given its market penetration, and Apple has made some major tweaks and optimisations in its mobile OS. As an iPad owner I particularly welcome the promise that the new OS will "make everyday tasks on iPhone and iPad faster and more responsive with performance improvements across the system". Previously many felt that iOS updates had a detrimental effect on performance so it's good to hear this assurance in the face of lots of new features arriving which may or may not appeal. For example, Apple says that the Camera launches up to 70 per cent faster, the keyboard appears up to 50 per cent faster and typing is more responsive. The improvements will be felt in Apple mobiles and tablets from the iPhone 5s and newer.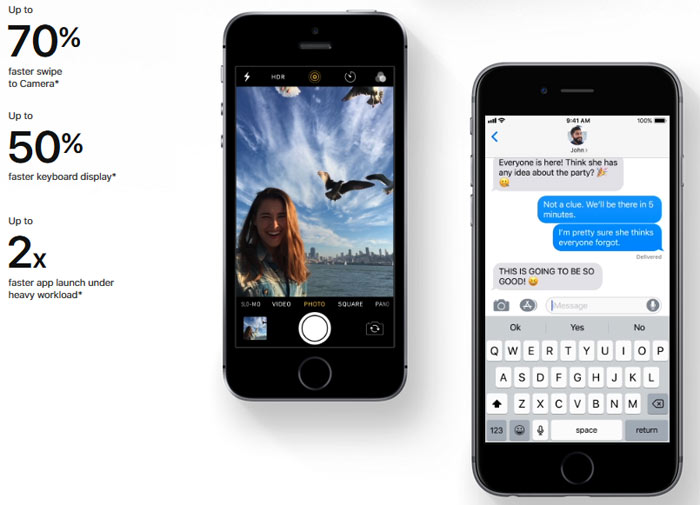 Other highlights of iOS 12 are its more expressive ways to communicate via Messages and FaceTime. More Animoji and Memoji character use will be seen in messaging, however probably a more worthy update to the communications functionality is the, self explanatory, Group FaceTime with up to 32 users at once.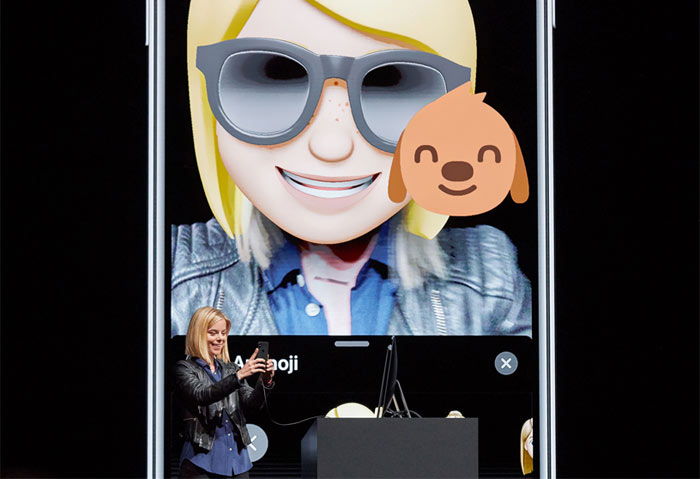 Siri intelligence gets a boost with Siri Shortcuts which promise to "deliver a new, much faster way to get things done with the ability for any app to work with Siri". Users can store and customise these shortcuts for common tasks and there will be a library of tasks available to download too.
Photos is a very important app to many iOS users and has had some attention in this latest update. There's an all-new For You tab combining favourites, Memories, and iCloud shared albums. Sharing has been improved, as has the photo search functionality. On the topic of photography the Camera will boast various real-time effects, stickers, Animoji, Memoji and more.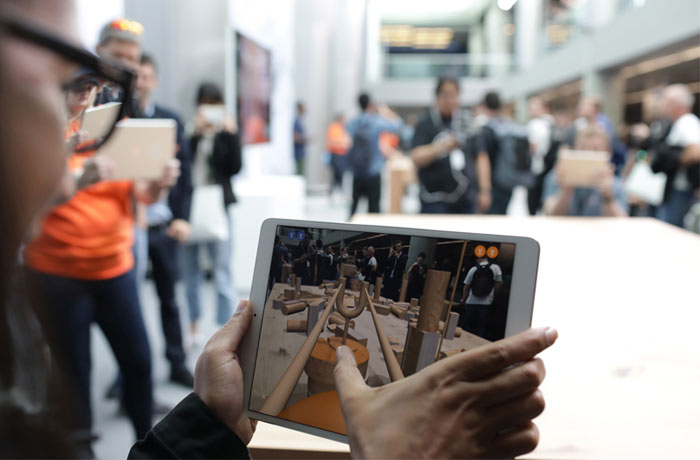 ARKit arrives in iOS 12 and is touted as making possible more immersive augmented reality experiences on the iPhone / iPad. In iOS 12 users can share AR objects in Messages or Mail and a new AR app called Measure helps measure real-world 3D objects using your camera.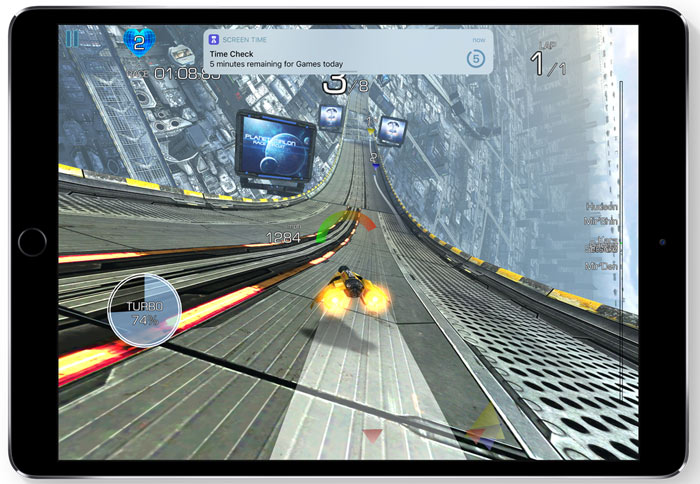 Play time is over in 5 minutes...
Safety and Security also benefit from important updates in iOS 12. Screen Time is a new app that lets you be more aware of how you, and your kids, use your iOS devices. The app can monitor and chart various app use and impose time limits in particular apps, or using the device overall. Privacy is taken to a higher level in iOS 12 as, in Safari, it now prevents Share buttons and comment widgets on web pages from tracking you without your permission. Furthermore, it prevents advertisers from collecting your device's unique characteristics, so they can't identify your device or retarget ads to you across the web (fingerprinting). The BBC has an entire news article about how the privacy clampdown could affect Facebook's business (and the next Mac OS will implement similar policies).
Apple iOS 12 will be finalised and roll out to the masses this autumn.