A patent published by the U.S. Patent and Trademark Office reveals that Apple is considering creating a 'headless' device which converts the iPhone into a 'laptop'. Interestingly, this brings Apple further into Microsoft's 'fridge-toaster land' with its aspirations towards the HP Elite x3 with Lap Dock functionality.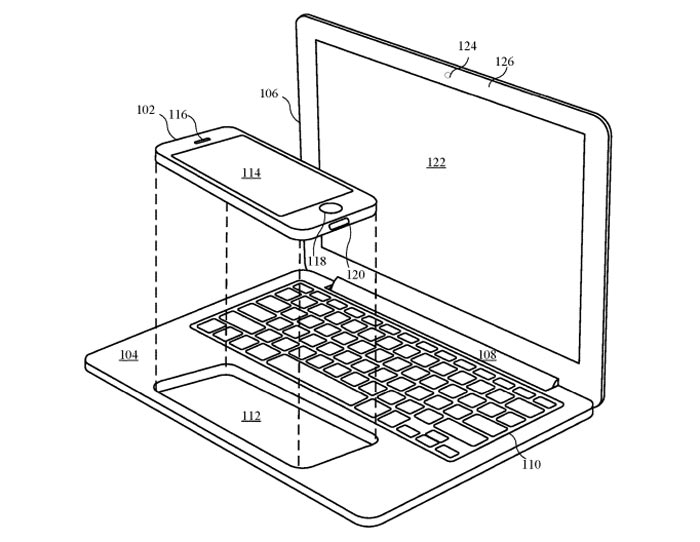 Apple Insider reports that the Apple iPhone dock would be designed to look like a MacBook with the signature aluminium construction and so on. While the iPhone provides CPU and OS the 'headless' dock could bolster its capabilities, not just with a larger screen and the physical keyboard, but with GPU, extra connectivity options, battery expansion, and more.
It is noted that the size on an iPhone 7 Plus is pretty similar to the touchpad on a new MacBook Pro model. Of course the phone is more than capable of force-touch input and haptic feedback. Due to the use of iOS software the 'headless' laptop dock will be equipped with a touchscreen.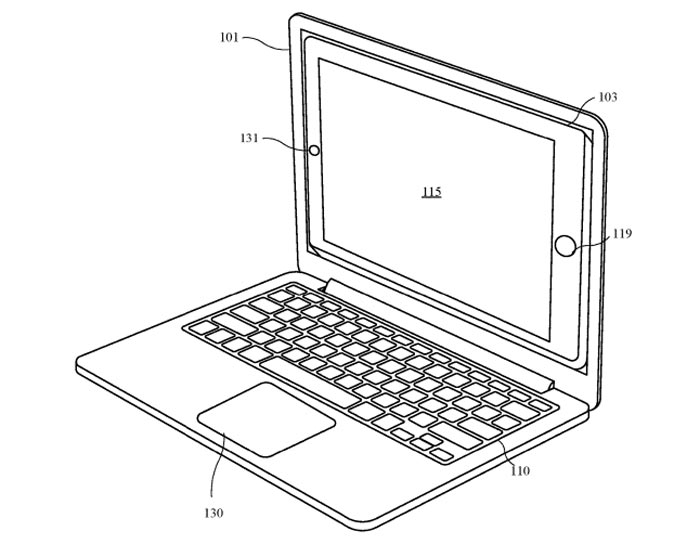 There was an iPad dock design also put forward by Apple in the same document In this design, pictured directly above, the iPad becomes the 'laptop' screen with a regular multi-touch pad situated in the palm rest area below the keyboard.
According to Apple Insider these dock designs are "highly unlikely" to make it to market as they go against Apple's stance on portable computing and recent campaigns to position iPad Pro devices as laptop replacements. Nevertheless with the publication of these patents today Apple is, or was quite recently, looking at ways to bolster its iOS device appeal and sustain sales with laptop docks for iPhones and iPads.