Google's Nexus devices are highly regarded for their flagship hardware, on release, and their timely software updates thereafter. Owners of Nexus devices are often brimming with the geeky satisfaction gained from having the newest Android OS features and, importantly, the latest security updates. However the time during which users of Nexus devices are guaranteed Android version updates isn't particularly long. A new 'End of Life' (EOL) table published by Google makes this very clear.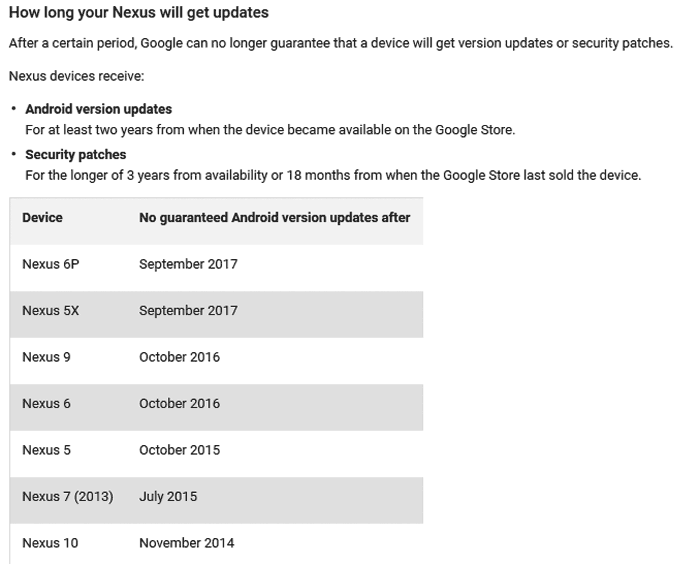 As you can see above, from the official support page, Google Nexus devices are only guaranteed two years of Android version updates, starting from the time they debut on the Google Store. Security patch supply is guaranteed a little longer; for 3 years from availability, or 18 months since the device was last sold on the Google Store – whichever is longer.
According to the table the newest Nexus smartphones available, the Nexus 6P and Nexus 5X, will receive no guaranteed Android version updates after September next year. That seems quite a short amount of time for a device probably bought with the Nexus USP of the timeliest updates in mind. Despite Google's claim that "Android was built from day one with security in mind," it is frequently in the headlines for out-of-date, unpatched OS vulnerabilities thus being open to various viruses, trojans and malware.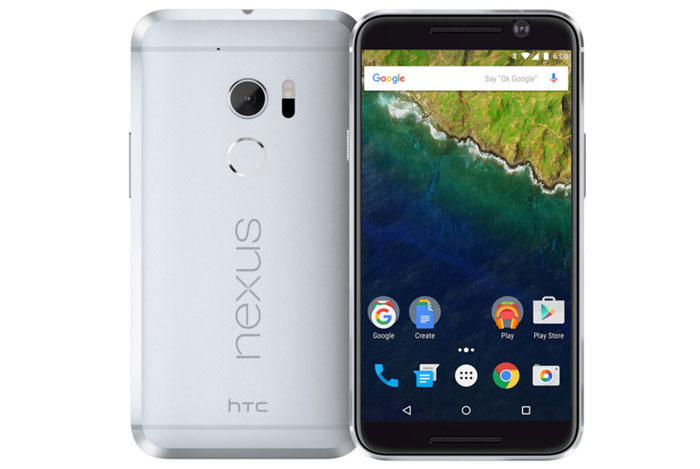 HTC Marlin and Sailfish
If your aim is for the longest and most timely software update support for your next smartphone you will likely be anticipating the Nexus 2016 devices. According to the latest rumours, leaks, and reports HTC is currently working on a pair of Nexus smartphones codenamed Marlin and Sailfish. At least one of the phones will be powered by a Snapdragon 821 chipset says the report. Previous talk that Huawei would be the maker of Nexus devices again this year could still pan out with another 2016 Nexus device aimed at the Chinese market. Whatever the case, it is expected that Google will reveal its new Nexus devices in September for sale shortly after.