Motorola introduced its first smartwatch, the Moto 360, yesterday following Google's announcement of its new Android Wear, a spin-off Android OS modified and designed specifically for wearables. With its close ties to Google it is not surprising to see Motorola becoming one of the first partnering companies to create devices with the Android Wear system. LG also released information about its G Watch last night.
The Moto smartwatch has a round face form factor (Android Wear also allows for square displays) and at first glance looks unexpectedly traditional. The Moto 360 relies greatly on Google Now's 'Okay Google' voice control capabilities allowing users to retrieve information such as local weather, live scores, directions and facts as well as "get stuff done like scheduling an appointment, sending a text, setting an alarm or taking a note".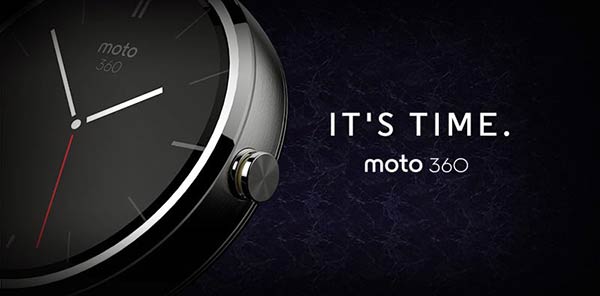 In Motorola's blog post the firm's Vice President of Product Management, Lior Ron, underlined the ease of use of the Moto 360 and described the device as a "truly modern timepiece." Ron added that "It's time for a watch that looks and feels great and gives you the information you need, when you need it".
At the bottom of the blog post announcement, Ronalso says that "we can't wait to see what great apps you'll create for the distinct round face of Moto 360," suggesting that the firm is keen for developers to take the smartwatch to serve as many purposes as possible.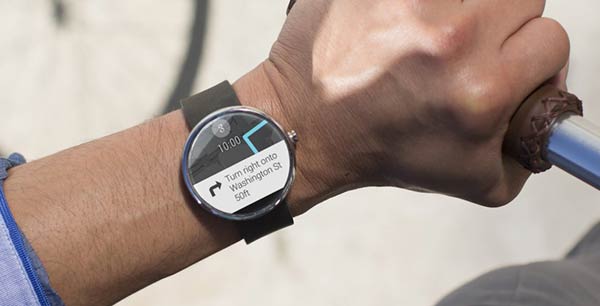 The Moto 360 is expected to launch this summer with shipping beginning in the U.S. first in a number of styles. However, no information on pricing was given at this point.
LG's G Watch
Based on the same OS as the Moto 360, LG's G Watch features a square watch-face and also presents relevant information to its user prompted by the 'Okay Google' voice commands.
The G Watch will be LG's second attempt at a smartwatch and the firm's fourth device developed in collaboration with Google with others including the Nexus 4, Nexus 5 and the LG G Pad 8.3 Google Play Edition.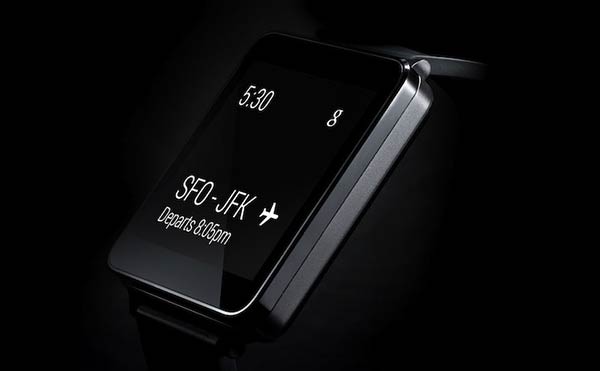 "The opportunity to work with Google on LG G Watch was the perfect chance for LG to really pull out all stops in both design and engineering," said Dr. Jong-seok Park, president and CEO of LG Electronics Mobile Communications Company. "With wearables, we've only just begun to scratch the surface of what's possible," said Sundar Pichai, Senior Vice President of Android, Chrome & Apps at Google. "The potential in this space is exciting which is why we're thrilled to work together with partners like LG to bring Android Wear devices to market."
The new LG smartwatch is scheduled to be introduced in Q2 2014 with more details, pricing information and specs due to be announced leading up to launch.