Rumours of the Android based Nokia Normandy have continued even with the soon-to-finalise acquisition by Microsoft of the company's Devices and Services division. Following the previous leaks of Nokia Normandy back in December, more pictures were leaked by @evleaks this morning, showing an Android UI and possibilities of the device being a dual-SIM phone. Also an AnTuTu benchmark screen has emerged.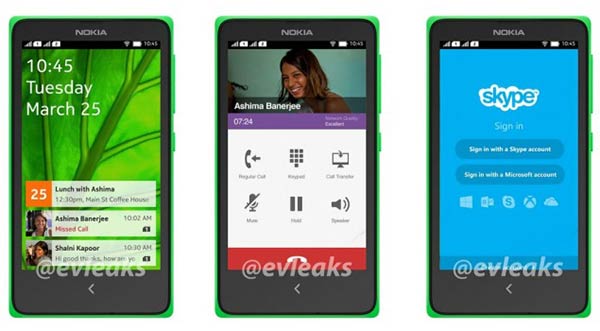 Nokia's Normandy is believed to be an Asha equivalent budget phone following in Amazon's footsteps by running a forked version of Android which stops it from being associated with Google's apps and services.
The photo implies that the device supports dual SIMs (indicated by the status bar). We also see the lockscreen of the device with notifications, a dialer screen and what appears to look like a custom version of the Skype mobile app is also in evidence.
There have also been reports of the Nokia Normandy showing up in AnTuTu Benchmarks, with screenshots shared over Weibo in China revealing a 5MP camera, 854 x 480 display resolution and running Android KitKat 4.4.1. The benchmark results aren't to be seen anywhere at this time however.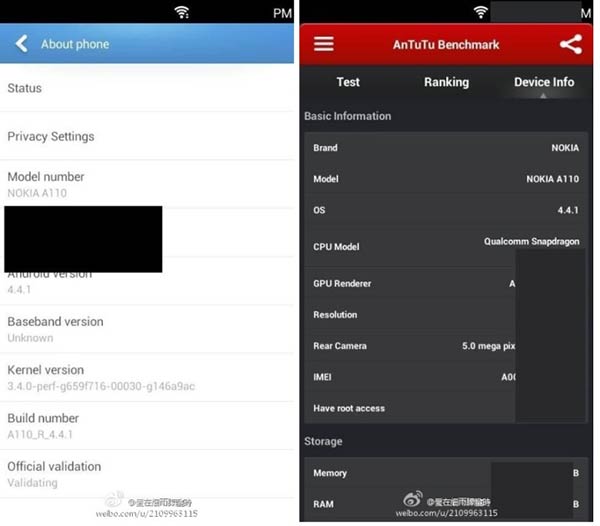 With new leaks suggesting that Nokia is still making progress with Normandy, and rumours continuing to spread, we can't help but think that the phone may come to live after all, against all the odds.
Sony 'Castor' tablet leaked
There's anotherAndroid device leak which caught my eye today, it seems like yet another member from Sony's 2014 line-up has been leaked as rumours are flying about of its high-end 'Castor' tablet which is expected to succeed the Xperia Tablet Z. This comes after leaks of Sirius, a new 5.2 inch smartphone rumoured to become Sony's 2014 flagship and to be launched on Verizon in the US.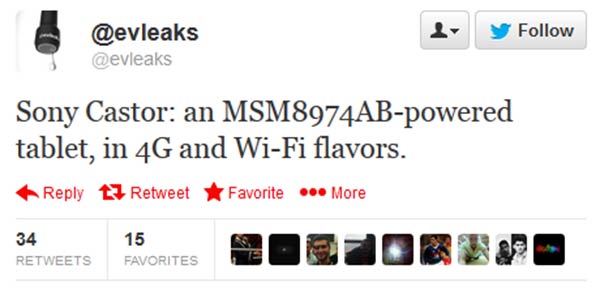 @evleaks has Tweeted that the Castor will feature a Qualcomm Snapdragon 800 MSM8974-AB chipset, just like the Sony Sirius, and it will enable optional 4G LTE support as well as Wi-Fi.
With Sony only announcing the Xperia Z1 Compact smartphone at CES this week "the world's best premium compact smartphone", we have a sneaky feeling that the company is saving its main mobile attractions for MWC Barcelona this year, scheduled for 24-27 February.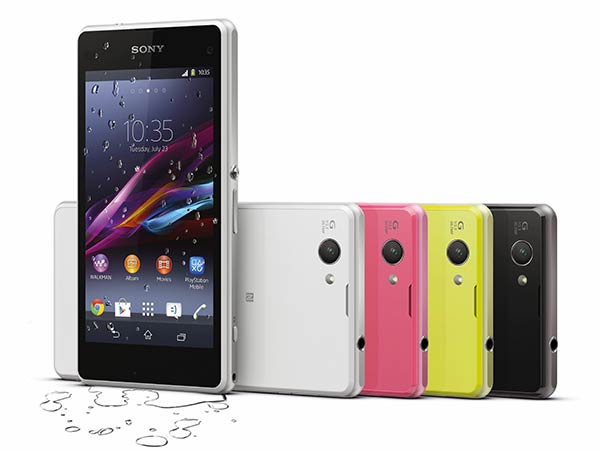 Xperia Z1 Compact