While the well regarded Motorola Moto X smartphone is yet to make it to British shores it looks like we have a budget-priced consolation handset on its way very shortly. The Moto G, which Pocket Lint refers to as a budget version of the Moto X, will be launched at an event in London on Wednesday 13th November.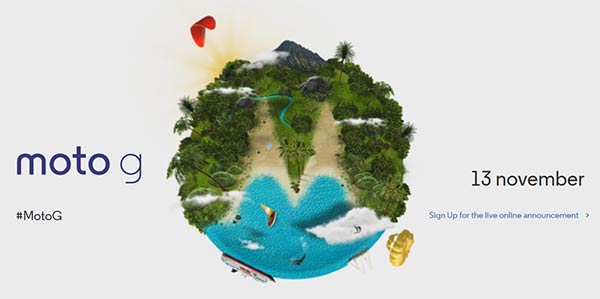 People bandy about the word 'budget' very easily but I would say that the Moto G really lives up to the true meaning of this word as a previously leaked Phones4U promo card featuring this smartphone prices this new blower at just £134.95 off contract.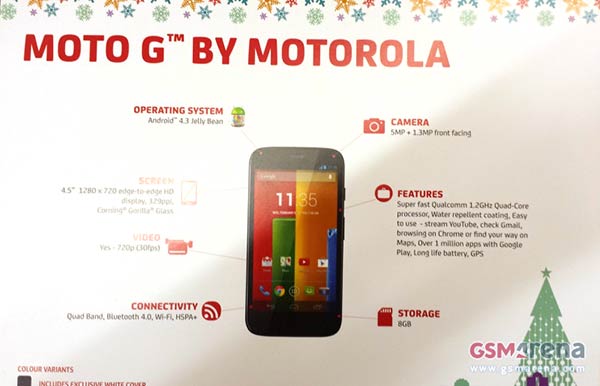 You can see the teaser site for the Moto G here, but that reveals little but the launch date of 13th November. The most interesting details come from the Phones 4U promo card which you can see above, from which I have distilled the specs, below.
Motorola Moto G specs
Processor: Qualcomm made 1.2GHz quad-core CPU
Screen: 4.5" 720p edge-to-edge display protected by Gorilla Glass
Cameras: 5-megapixel rear facing camera capable of 720p recording with 1.3-megapixel front facing cam
Connectivity: Wi-Fi, Bluetooth 4.0, HSPA+ (but no 4G)
Storage: 8GB
OS: Android 4.3 Jelly Bean
Interchangeable back cover options
The 'tipster' who provided GSM Arena with the Phones4U promo card said the price will be £134.95 off contract. Also the battery quoted as being a "long life battery" within the advert is said to have an actual capacity of 1,950mAh.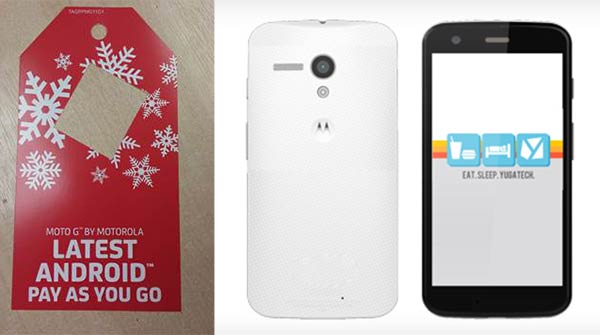 It's a little over a week away until the official reveal when we should get the full specifications of this new budget smartphone. I am particularly interested to find out how much this phone has in common with the Moto X on the software side of things, if it will be able to offer the touch-free gesture recognition and always-on voice command experience. Also how much storage is left for users with that tight sounding 8GB onboard storage space and likely lack of expandability?