We have seen some previous leaks featuring this curved display smartphone and also LG officially announced starting the mass production of its key components - curved displays and curved batteries - three weeks ago. Today LG's curved screen smartphone has been officially announced and it's called the LG G Flex.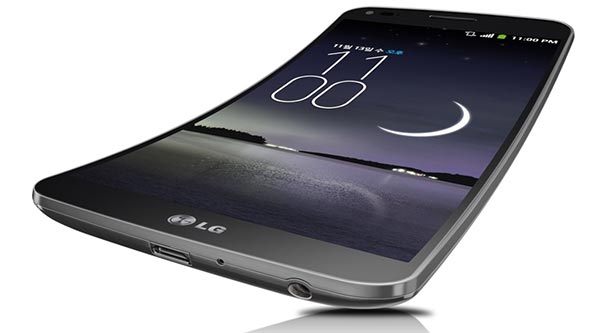 Samsung was first to market with a curved screen smartphone, the Galaxy Round, but LG says that that its new device is the "world's first 'real' curved smartphone". Yes, the LG's curvature is much more pronounced and it is curved like a banana, which seems more ergonomic and like a telephone receiver than Samsung's curve implementation. As well as the phone calling ergonomic advantage LG claims that the G Flex is better for watching videos, providing a more immersive experience. It's curved in the same way as both its own and Samsung's curved OLED TVs.
LG G Flex key specifications:
Processor: 2.26GHz quad-core Qualcomm Snapdragon 800
2GB of RAM
Display: curved 6-inch 720p
Dimensions: 7.9mm - 8.7mm thick, 177g
Cameras: 13-megapixel rear, 2.1-megapixel front facing camera
Battery: 3500mAh
OS: Android 4.2.2 Jelly Bean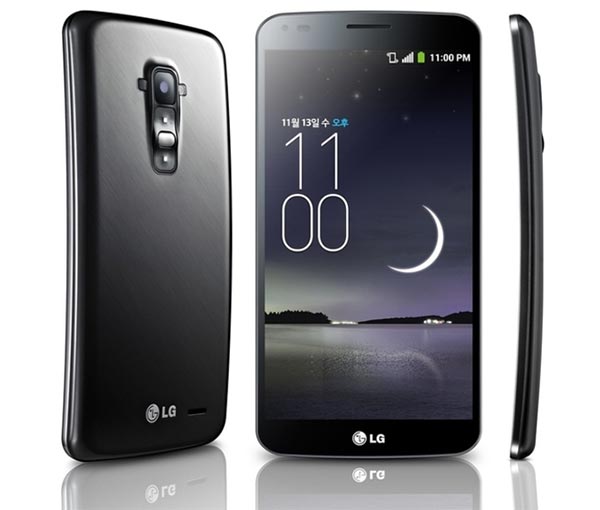 An interesting feature not listed in the specs table above is that the back of this smartphone is coated with a special substance that heals scratches shortly after they have formed.
Samsung managed to include complimentary software in its Galaxy Round which made rocking the phone on its back a way of interacting with it – rocking forward and backwards to skip music tracks for example. LG's major software innovation on the G Flex sounds similar to Apple's sea-sickness inducing parallax effect introduced in iOS 7, not very useful or inspiring.

The LG G Flex will be coming to all three major South Korean mobile networks next month, similar to the test marketing of the Samsung Galaxy Round on home turf. We shall have to wait and see if it is popular enough to be marketed in other regions.
Reuters reports that last week LG posted an 80 billion won ($75 million) operating loss from its handset division for the third-quarter. Much of the loss can be accounted for by a big marketing push for new handsets like the LG G2. Meanwhile South Korean rival Samsung continues to beat profits records thanks to its successful smartphone portfolio.