Just over a fortnight ago we reported on the fun and friendly no-cash-changing-hands deal between Google and Nestle which would mean that the upcoming major update to the Android mobile OS would be Christened Android 4.4 KitKat. Previously it was to be called 'Key Lime Pie' but "very few people actually know the taste of a key lime pie," a senior Google exec explained. Also all Google coders are fuelled by KitKats.
The release schedule and other details about what to expect from Android KitKat were kept secret by Google so the KitKat story wasn't much more than PR fluff. Readers wanted to know; when is it released? and what's new? Now thanks to Nestle Germany's Facebook account we have a much better answer to the first of of those questions.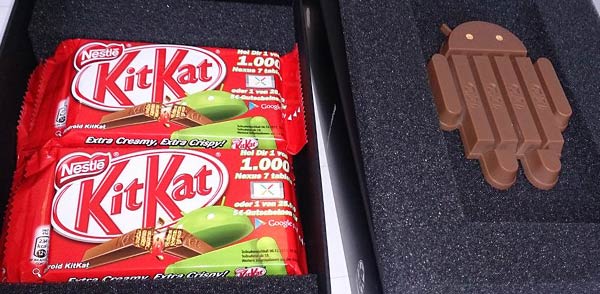 KitKat confirmed to an interested Facebooker, by the name of Tim, that "Android 4.4 KIT KAT ist ab Oktober verfügbar". This 'official' statement by the Swiss multi-national corporation seems to confirm earlier rumours of a 14th October introduction date for the new Android OS.
What is new in Android KitKat? Google only says that "It's our goal with Android KitKat to make an amazing Android experience available for everybody." However that statement is hard to interpret, it could have various meanings. Mobile orientated site KnowYourMobile (KYM) has a lot more specifics listed in a recent roundup of likely/rumoured features. Among nebulous statements like the new mobile OS will have a new colour scheme and "general UI enhancements" KYM suggests that KitKat will help reduce Android fragmentation thanks to lower system demands. Rumours are that even older devices, which have missed out on updates to Android 4.0, will be able to update to and run 4.4. This ties in nicely with Google's statement about KitKat being "available for everybody".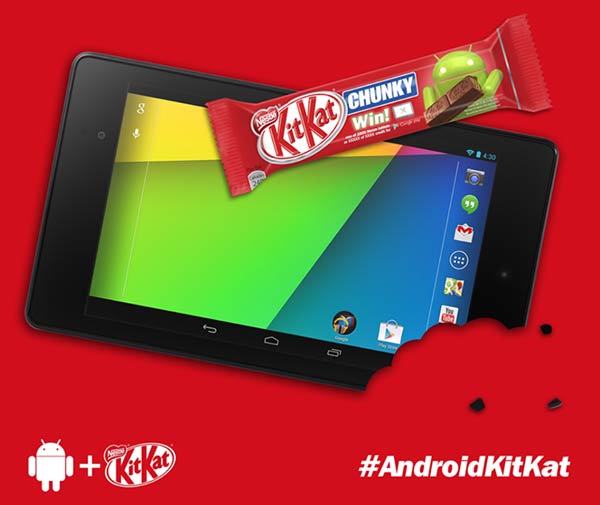 Other major changes coming in Android KitKat according to KYM include a tighter integration with Google Drive cloud storage, improved battery life thanks to coding optimisations and improved security from malware and crashes due to bugs. Also there will be the extra bonus of lots and lots of promotional Android KitKat hardware being given away with the popular Nestle chocolate and wafer snack.