A new flagship Android smartphone, manufactured by HTC, is being prepped in darkest Taiwan "according to a previously reliable source" speaking to UnwiredView. The new smartphone is currently known by the codename M7 and it is critical that HTC gets the product mix right with this one, following its recent trend of market share decline and poor financial results.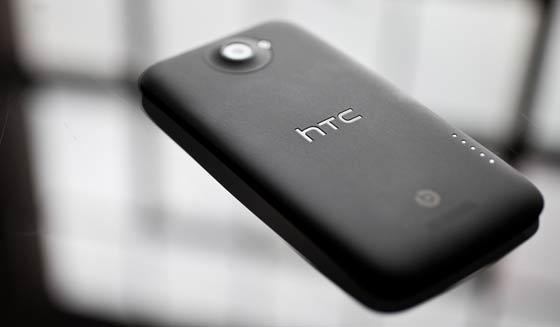 Current flagship HTC One X
UnwiredView says that it expects the HTC M7 to be unveiled at the 2013 Mobile World Congress in Barcelona, Spain, during February 25-28. (Just like the other rumoured bit of hardware in our news today – the Nokia Lumia Tab) Headlining features of the HTC's flagship-in-waiting are said to be; a 468ppi screen, a second generation 1.7GHz quad-core processor and a 13 megapixel camera. Let's look in more depth at those specs, in the table from UnwiredView, reproduced below...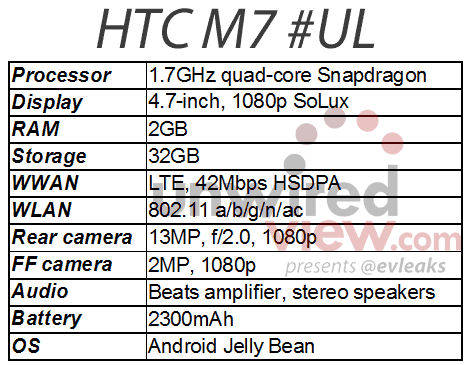 For me it's good to see, since this isn't a phablet, that the screen hasn't got any bigger than current flagship smartphones. However the pixel density is an amazing 468ppi, using a 4.7-inch SoLux 1080p display panel. A quad-core 1.7GHz Snapdragon processor, 2GB of RAM and 32GB of built-in storage provide the performance foundations of the M7. The camera is supposed to sport a 13 megapixel CCD combined with a low-light friendly f/2.0 lens. Also there's a 2 megapixel camera on the front of the smartphone for video calling duties.
Last year's HTC One X was marketed with the tagline "Amazing camera, authentic sound, iconic design" and the rumoured tech spec of the HTC M7 beats it hands down. Importantly for a more powerful mobile, the battery capacity has also been increased from 1,800 mAh to 2,300 mAh to give the new flagship a decent amount of stamina. Will the HTC M7 be good enough to take the fight to Samsung?