Google has launched Android 9 Pie. The headlining news is that the revamped OS is claimed to be "powered by AI for a smarter, simpler experience that adapts to you". The scope of the AI is evident throughout the OS, from predicting apps you might want to launch, to prioritising battery power, to adjusting brightness - the way your past behaviour shows you like these things, and more.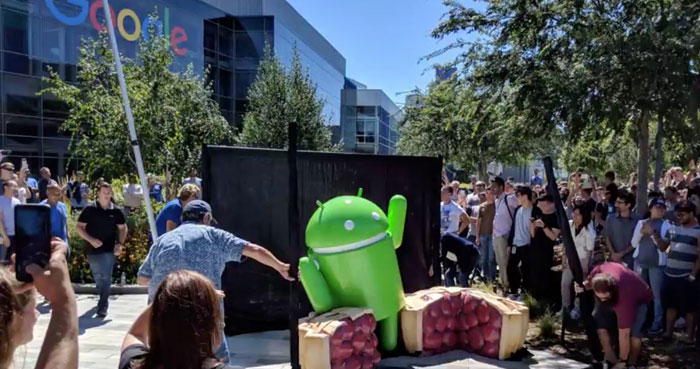 More AI
Android Pie learns from you and then adapts to your usage patterns. In the intro I mentioned simple things like remembering your favourite apps and settings but it can chain together these kinds of things with context. For example App Actions might know, because it's a Tuesday morning, that you are going to make a long commute and could ready Google Maps or resume an audio-book from last time. In another example, plugging in your headset after work might prompt a call home option or start your favourite Spotify playlist.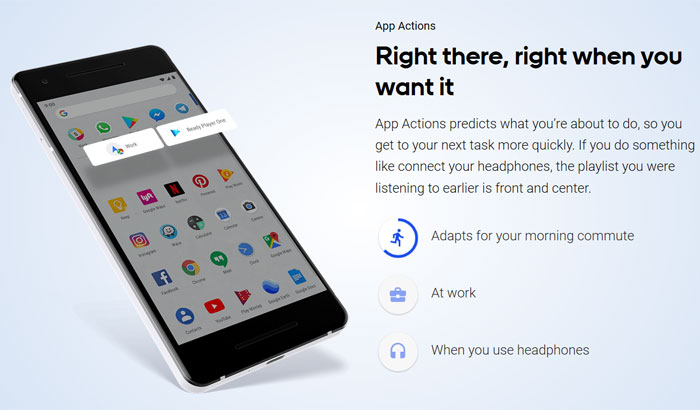 Navigation
In order to make Android "easier to use and more approachable" Google has moved to a single Home button. On screen buttons are now replaced by a single central 'pill' shaped icon which Google says can help you get things done with one hand, even on the largest screen phones. This big change is optional at this time but it is obvious this is a direction Google wants to go and for users to adopt, and it will be 'default' on new Google phones.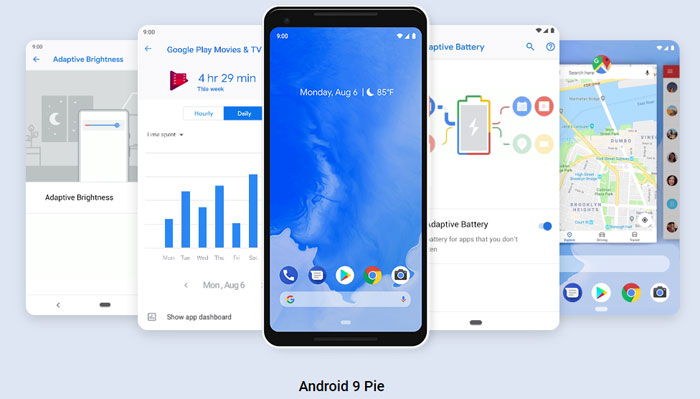 The 'pill' responds to gestures to help it cover the functionality you might be used to with your current 3-key array. Users will swipe the pill up for a new system overview. You can hold and scroll the pill for app switching, or you can swipe up again to get to the app drawer. It is useful to watch a video to see this in action. Since Google doesn't have its own video (yet) I've embedded one from Android Central below.
Other changes and tweaks
Perhaps the next biggest feature is dubbed 'slices'. From sometime in autumn Pie will introduce previews, or slices, of apps in alerts, notifications, and so on - if the AI thinks it will be helpful.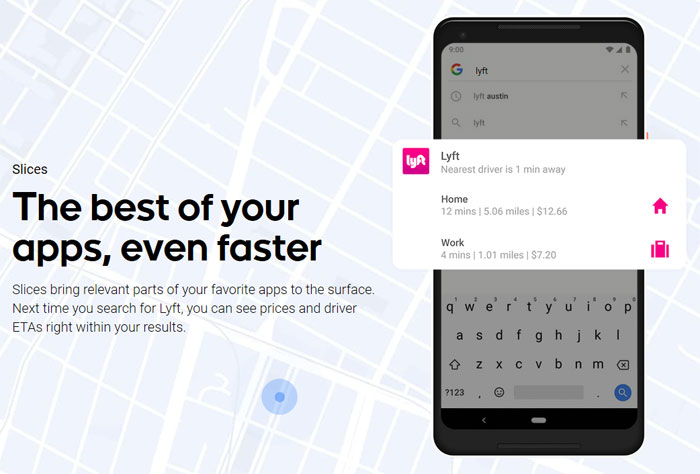 Digital wellbeing improvements bring features such as the App Timer, and Wind Down, as well as expanding options in Do Not Disturb. Elsewhere Google claims to have improved security and privacy with improved biometrics too.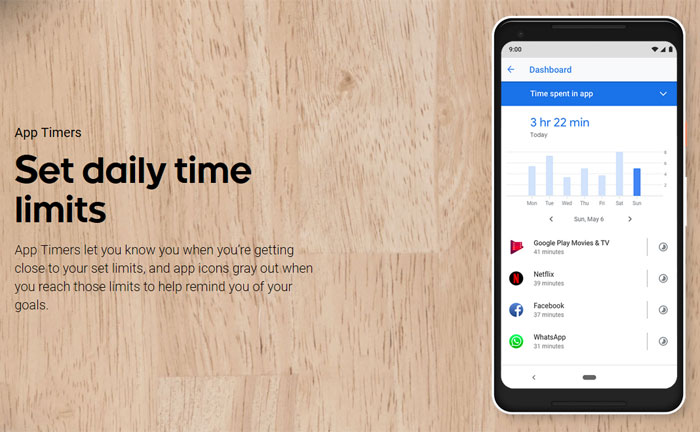 If you are interested in using Android 9 Pie on your phone it has started rolling out OTA to Pixel phones. The update will be available by the end of autumn to devices that participated in the Beta program from Sony Mobile, Xiaomi, HMD Global, Oppo, Vivo, OnePlus and Essential, as well as all qualifying Android One devices. A number of new devices will launch with Android Pie this year.