The UK's Planet Computers ran a very successful IndieGogo campaign last year, for its take on a 21st Century PDA. If you are thinking this PDA design (see below) looks kind of retro-familiar that might be because the so called Gemini was created by ex-Psion employees. According to a report published by Engadget, the Gemini is about to start shipping very shortly. To keep the order book full, Planet Computers has been at the CES 2018 trying to attract further interest.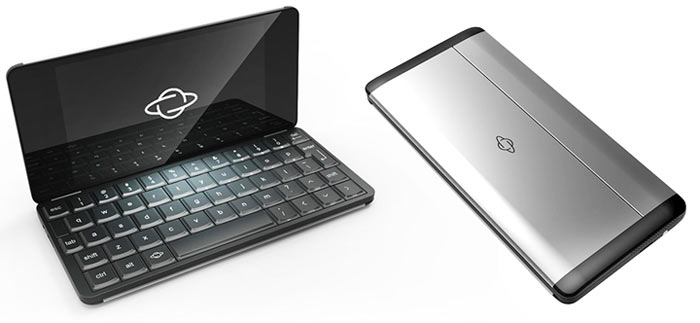 The Gemini is described as an ultra-thin clamshell pocket device which offers an integrated tactile QWERTY keyboard. It is designed for Android but there is a dual boot (Linux) option too. Android phones make pretty good PDAs so there are not a lot of system customisations evident in the Gemini, just a few "key applications will also be optimised for the landscape screen and physical keyboard". Definitely the biggest attraction is the hardware, especially that tactile keyboard.
Key hardware features are as follows:
Fully tactile keyboard - recognised as the smallest keyboard for finger touch typing
5.99-inch 2160x1080 ultra-wide touch screen with glass cover
MediaTek 10-core processor with ARM Mali GPU
4GB RAM
64GB storage plus SD card slot (covered)
Wi-Fi & Wi-Fi + 4G mobile options
Bluetooth 4.0, GPS
Dual USB-C connectors to connect to keyboards, external screens, mice, charging cables as needed and many more.
5MP front camera
Integrated microphone, 3.5mm audio jack
Dual side mounted speakers
Two weeks of stand-by time / 12 hours of talk time (4220mAh battery)
Integrated Voice Assist button
Measure: 17.14 cm x 7.93 cm x 1.51 cm
Weight: 320 g
As mentioned in the intro, Planet Computers are now at the CES, drumming up support and interest. By all accounts the Gemini device is doing well. The device has won a CES 2018 Innovation Award, and is shortlisted by the sites such as the BBC, Engadget, and SlashGear as the 'best of CES' this year.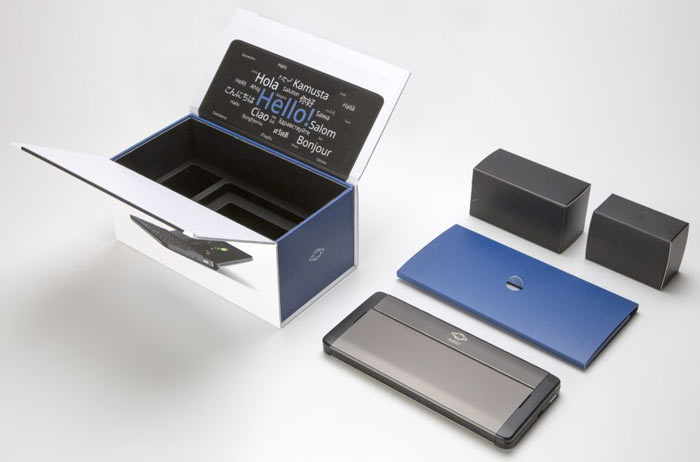 The crowdfunding campaign let people reserve Gemini hardware for as little as $299. However, now that promo campaign is over and the devices are about to ship, the regular retail price has been set quite a lot higher; at $499 for the Wi-Fi only version, and if you want the additional flexibility of 4G it costs $599.