Google's SVP of Search, Amit Singhal, has told TIME magazine that a Star Trek Communicator style wearable was previously in development at the Mountain View, Ca., based search company. The idea behind the chest worn Google pin was to make search more convenient, rather than as a 'communicator' tool, but the device could be used for communications and shared many other characteristics with the iconic Star Trek accessory.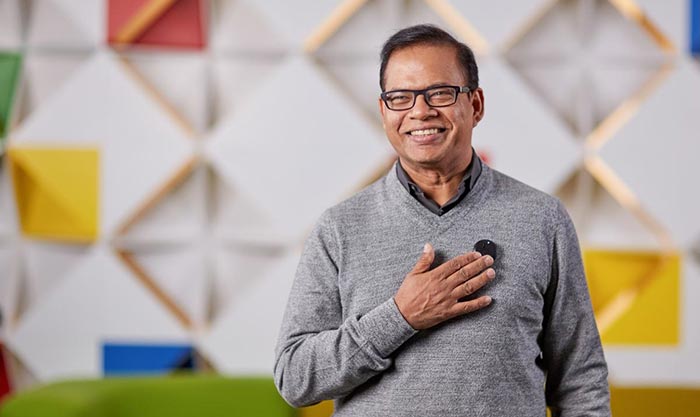 In the picture above you can see Mr Singhal wearing the device at one of Google's media events. The Google device prototype was circular rather than shield shaped. It featured a built-in microphone, an onboard speaker and Bluetooth. Bluetooth would be used to connect to your smartphone, elsewhere upon your person and/or to a headset/earpiece.
The Google prototype was activated with a tap – just like the Star Trek Communicator. Singhal is a self confessed Trekkie, "I always wanted that pin," he told TIME. "You just ask it anything and it works. That's why we were like, 'Let's go prototype that and see how it feels.'" In short, you could have called it a 'Google Now button'.
Unfortunately the TIME story doesn't say when the prototype was in testing, or why it was shelved. Perhaps Google saw more mileage in the likes of Google Glass and of course Android Wear, which is mostly found on smartwatches. Meanwhile we are still waiting for the 'killer' wearable device that takes the market by storm and earns mass adotion by the public.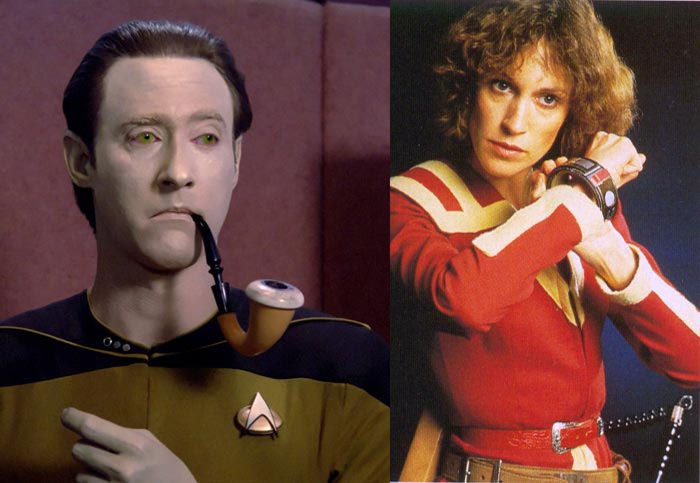 Left: Star Trek TNG Communicator, Right: Blake's 7 teleport and communicator bracelet