The original Pebble smartwatch crowdfunding project became famous due to its strong support on Kickstarter and its headline-grabbing record-breaking funding levels. The new Pebble Time colour e-ink smartwatch stands out from the pack with its waterproofing, full week of battery life, a body which is 20 per cent thinner than the original and an accessible price of $200.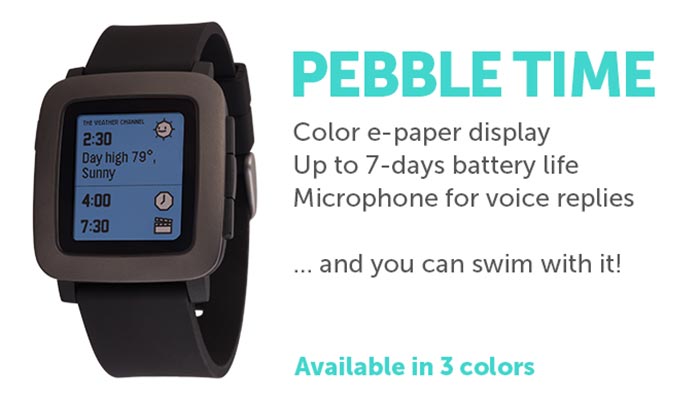 This weekend the Pebble Time smartwatch Kickstarter project came to its completion with $20,336,930 raised, supported by the backing of 78,463 people. According to CNN Money this project was the fastest ever to surpass $1 million in funding – the feat took just 49 minutes. Within a week the funding level had busted past the Coolest Cooler funding record of $13.3 million in pledges.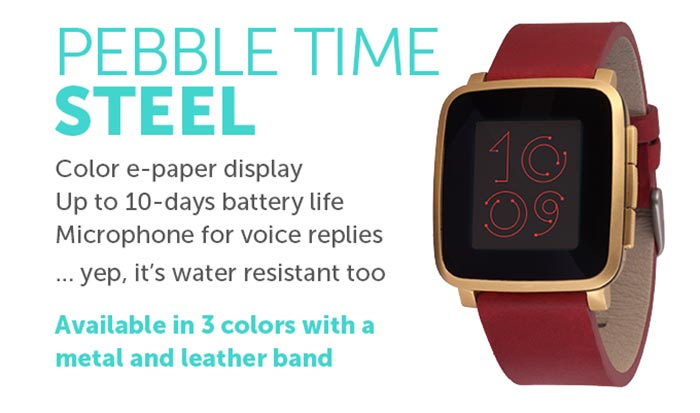 HEXUS previously had a look at the Pebble Time smartwatch as part of our MWC 2015 smartwatch and smartband roundup. Coinciding with MWC, Pebble announced a new 'Steel' version of the second generation device called the 'Pebble Time Steel'. The Steel also added better battery life bringing up to 10 days of battery stamina. All Pebble Time smartwatches sport a colour e-ink display with a button activated backlight. The devices feature a microphone for voice control and responding to notifications. A three button before / now / next array controls the watch and it is fully compatible with the 6,500+ existing Pebble apps.
Talking about the latest spectacular crowdfunding round John Dimatos, Kickstarter's lead for tech and design projects, said Pebble's double success showed the power of community, "The Pebble team wanted to come back to the people who supported them at the start, and that community really responded," reports CNN.
The Pebble Time is due to reach backers, who paid between $159 and $179 in funding, from May 2015 - it will retail for $199. The Pebble Time Steel will be delivered to backers, who paid $250, by August – it will retail for $299.
Is it possible that the Pebble Time will be David to the Apple Watch Goliath?