A new alternative for Moto X users who are looking for a quick way to unlock their device has been unveiled by VivaInk, part of Google's ATAP lab. The unlocking method comes in the form of a temporary tattoo.
With functions similar to Motorola's official accessory Skip, a small clip which unlocks the Moto X with a single tap, VivaInk's Digital Tattoo is being touted as "the simplest way to unlock your phone." These temporary tattoos have a self-adhesive circular design and provide unlock authentication as they sync to your Moto X's Near Field Communication (NFC) chip.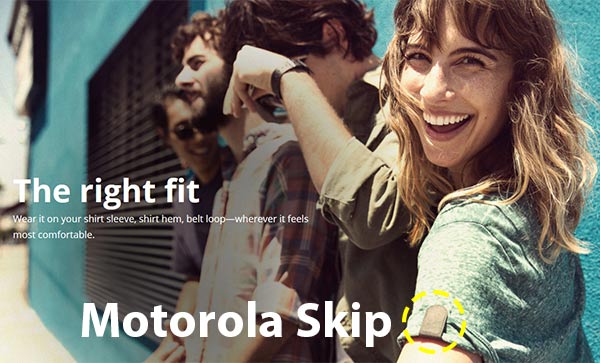 Motorola Skip Clip
The tattoos are said to have a life span of around five days before they need to be replaced. They are waterproof, which means that they can withstand showers and exercise. Coming in packs of 10, the $9.99 pack of tattoos will give users up to 50 days of easy unlocking. (That's the same price as a single Skip clip though) The company also said that it is working on extending its Digital Tattoo range to work with other handsets and is also thinking about creating different designs.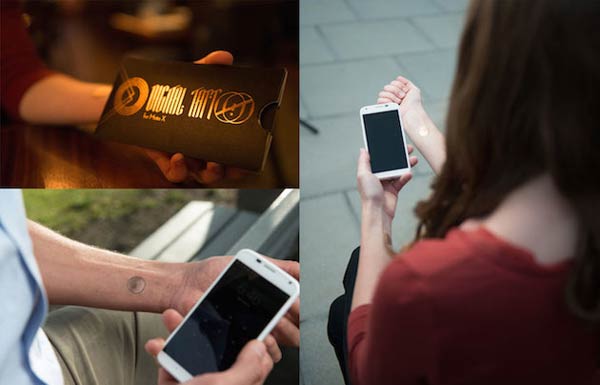 The digital tattoo includes a thin flexible circuit
Gadgets such as these indicate that the tech industry is focusing on developing easier alternatives to password and PIN systems and that we can expect more innovative security options in the near future. The ability to create thin, flexible electronics that are inexpensive and disposable could lead to many further applications besides smartphone authentication. Have readers got any ideas on different ways this digital tattoo technology could be utilised? Let us know in the comments below.