As the first day of the Google I/O conference came to an end Google had one more little project to pull out of its bag to surprise us. This was like a light-hearted piece at the end of a TV news bulletin. Attendees got a small cardboard square giveaway which represented a DIY VR project called 'Cardboard'. (The project also requires a compatible Android smartphone.)
Luckily attendees also got a smartwatch of their choosing too - either the new Samsung Gear Live or the LG G-Watch – otherwise many would have been disappointed by this decidedly budget cardboard square offering. However Cardboard is still a very interesting project.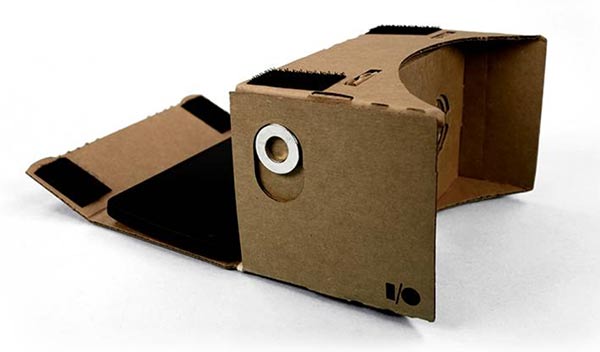 Google has published a page detailing how to make your own Cardboard VR headset, if you didn't get a kit at the I/O. It specifies the kind of cardboard required, the lenses, magnets, Velcro, rubber band and NFC tag you will need as well as links for where to buy all this stuff. We are also told you need simple tools such as a ruler, glue, scissors and a craft knife to make our own Cardboard. The design templates are also available to download.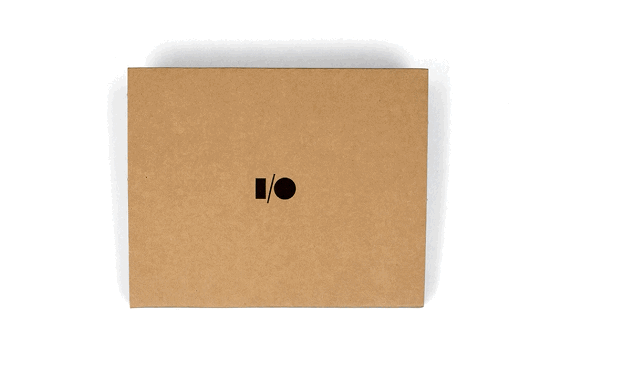 To accompany the Cardboard 'hardware' Google has created an app to give users a varied VR experience with their smartphones. Using the Cardboard demo application users can experience "immersive experiences on Android," with the following highlights;
An earth flyover – via a set route in Google Earth
Street View tour – through a historical site
YouTube – feel like you're watching on a giant screen
3D object viewer – interact with 3D objects in your view
360 Viewer – watch a 360 degree video
Windy day – follow a mouse in an immersive 3D animation
It seems like all the users who installed the app on compatible hardware loved it. So if I had a compatible Android smartphone I'd definitely be tempted to cobble one together (but probably from thin wood pieces, as I have a scroll saw).
Google would like developers to get in on the Cardboard VR action and thus encourages coding using its experimental VR SDK. There is also a tutorial provided.
Cardboard compatibility:
Fully compatible:

Partially compatible:

Google Nexus 4 and 5

Motorola Moto X

Samsung Galaxy S4 and S5

Samsung Galaxy Nexus

HTC One

Motorola Moto G

Samsung Galaxy S3
The project seems like it is much more of a novelty than the likes of the Oculus VR headset. However it could save you most of the €50 used to purchase a Virzzmo and offer similar functionality to an in-development Samsung VR project which straps a Galaxy smartphone/tablet to your face.