The Google Glass Explorer programme has arrived in the UK. A dedicated website for UK residents opened yesterday, featuring a London landscape photo including Tower Bridge where Diane Von Furstenberg features in the US. Google's wearable technology spectacles, still in prototype testing phase, cost £1000 in the UK.
Google launched a new 'London (though Google Glass)' video, as embedded above, showing Londoners shopping, commuting, finding kebab shops and getting tattoos. The firm wrote a little bit about the reasoning for the UK launch in the video comments.
OK Glass, we're coming to the UK

Probably the question we've heard more than any other is: when will Glass be available outside the US? Well, we're starting out by dipping our toes across the pond.

Beginning today, we're extending our open beta Explorer program to the UK. The world sees the UK as a center (actually, a centre) of innovation. It has produced some of the greatest technology inventors and inventions of the last century, and people on the ground are always excited to explore new products and ideas.
We are also told that in addition to just going to the website and becoming an 'Explorer' for £1k, Google is holding some London Demo Days on 17th and 28th June which you can sign up for here.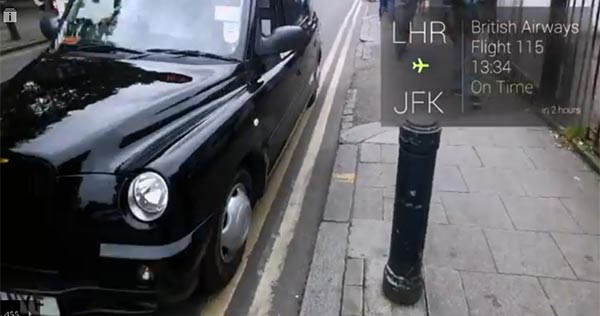 The BBC reports that the Google has been consulting with the Department for Transport before launching its wearable tech here in the UK. A DfT spokesman was quoted as saying viewing any screen whilst driving is prohibited unless it was information to do with driving. This rule wouldn't be changed to accommodate Google Glass.
Meanwhile companies such as coffee chains, gyms and cinemas are requesting Glass to be removed or not be used for image/video capture on premises. Some were more positive, for instance Tesco has already created a Glass app and BA said Glass is no problem as long as flight-safety mode is used appropriately.
Are any HEXUS readers in the UK going to jump upon the Explorer Programme?