Google ATAP's Project Ara has excited us for a while now, especially with so many recent updates regarding its progress. As we reported recently, Mountain View is offering a $100K prize for the developer who comes up with the best new Project Ara module – and it already has a great contender. An engineer called 'The Aether Technician' (Samuel Herb) has come up with a concept he called the Flippypad, a modular video game controller designed to work with Project Ara.
For those who are fresh to the idea of Project Ara, it is the world's first modular phone project by Motorola for Google which comes with a basic endoskeleton. Its components are removable and exchangeable. This means that users can truly customise their smartphones to meet their needs, whether they want additional battery power, better cameras or even a fingerprint scanner.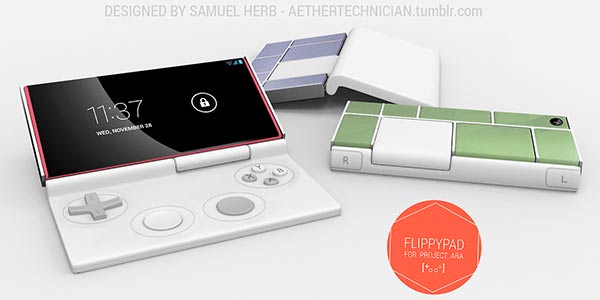 The Flippypad is a hinged controller module which will simply snap onto one of the larger sized modules on the back of the Ara. It turns the phone into a clamshell gaming device (think Nintendo DS form factor). If this module were to be produced it would mean that users will have gaming on-the-go with a real controller, including a built-in screen cover to keep their screens protected from scuffs, scratches or even being smashed. Also being hardwired to the smartphone should mean little or no input lag.
The controller has L and R shoulder buttons, a D-Pad, two flat joysticks (similar to the single disc shaped one found on the upper left side of the Nintendo 3DS control array) and the essential gaming ABXY diamond. For those who are thinking ahead enough to be concerned about battery life when gaming on this smartphone, the Flippypad is said to be probably large enough to contain a good amount of extra battery capacity too.
With Project Ara thought to be setting sail in January 2015, the Flippypad concept's creator is hoping that his design, which is not a real product just yet, will inspire someone to put it into development in time for Ara's release. We are also very excited to see what other developers will be coming up with.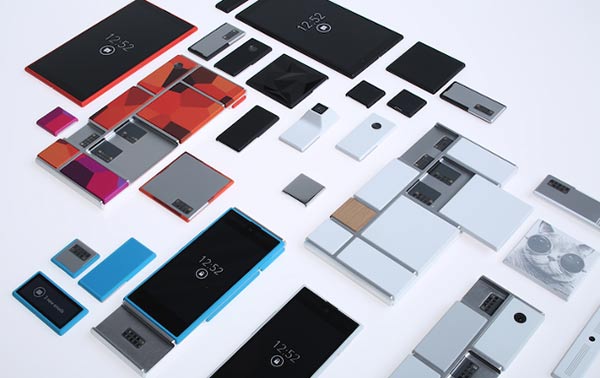 Last time we reported on the $100K prize competition HEXUS readers collectively squeezed their brains to come up with the following; a remote removable camera module, an RJ45 port module, an e-ink notifications tile and something which sounded like a software-triggered TASER module. Hopefully more brainstorming will be forthcoming.