Technology giant Google's X lab has revealed in a blog post that the firm is in process of testing devices which are mainly designed to measure and monitor glucose levels in tears.
Google is said to be researching into different ways for diabetics to monitor their glucose levels other than having to prick their fingers for blood tests throughout the day, which often results in people checking their blood glucose less often than they should. Scientists have investigated various body fluids and have discovered that tears turn out to work very well in helping patients accurately track glucose levels.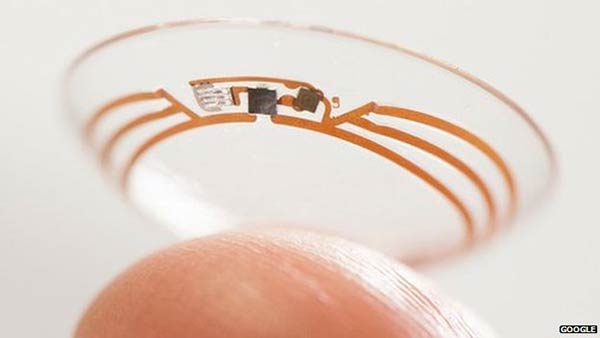 The new lens came about as a solution to collect and study tears. It uses a tiny wireless chip and a miniaturised glucose sensor which are embedded in between two soft layers of lens material. Google described the small scale of the technology as "chips and sensors so small they look like bits of glitter, and an antenna thinner than a human hair."

Your eyes just lit up
The firm is currently testing prototypes which can generate readings once per second and it is also investigating the potential for the lens to double up as an early warning system for wearers. This is being explored by integrating tiny LED lights which would light up to remind users if their glucose levels are beyond certain thresholds.
Discussions with the FDA were also mentioned in the blog post and Google is also looking for partners who are experts in turning prototypes like this into real products. "These partners will use our technology for a smart contact lens and develop apps that would make the measurements available to the wearer and their doctor."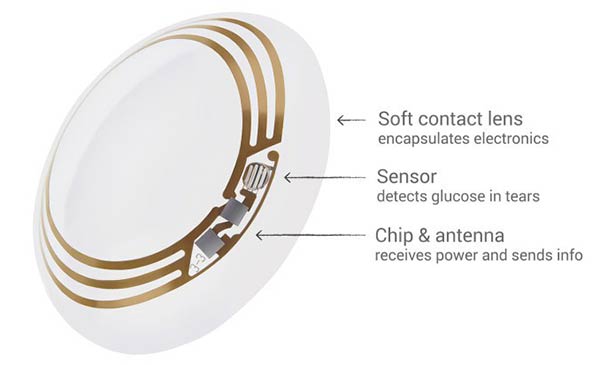 It is noteworthy that Google is not the first to look into smart contact lens as back in 2011 Microsoft Research unveiled a comparable project in partnership with someone who now works for Google X.
There are also other less-known smart contact lenses on the market today, some which don't necessarily have the same functions. This includes a similar lens developed by Sweden's Malmo University, which uses a fuel cell that runs on tears, and the Sensimed Triggerfish, a disposable contact lens designed to measure changes to the eye in order to personalise treatment for glaucoma patients.