Google has started to ship the first batch of its Glass wearable tech specs to developers. The Mountain View company informed people on the product waiting list that it is "seeing the first few devices come off the production line right now". TechCrunch wrote that Google wanted to start shipping as soon as possible to get devices into developers hands before Google I/O starts on 15th May.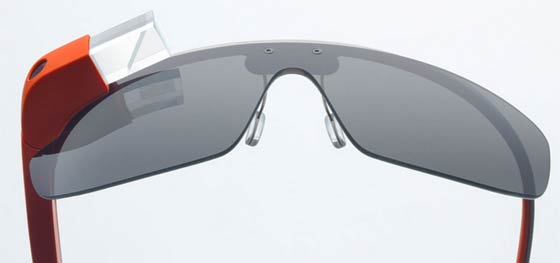 Google wrote to "Explorers" who signed up for the Google Glass product and said "We know you've been standing by patiently to get Glass. So, instead of waiting for all the devices to be ready, we want to start delivering them to you now. We're producing enough for everyone, but only a portion of them are ready today. Therefore, we'll be notifying you in waves, and as soon as we're ready to invite you, we'll let you know. When the time comes, you'll receive an email with all the details."

If you aren't very clear about what this wearable tech is useful for Google has a microsite dedicated to Glass, and a page entitled "What it does" that summarises the functionality very clearly and succinctly. Glass allows a user to; take pictures and videos and even share what you see - live, get directions, speak to send a message, ask whatever you want to find out, answers questions you haven't asked depending upon your location, translates language and texts, and more.
Technical specifications
ZDNet unearthed a spec sheet for Google Glass which gives us a lot, but not all, of the tech details about what is built into Google's new wearable tech accessory. I've reproduced the most important aspects below but you can read the full document here.
Display: High resolution display is the equivalent of a 25 inch high definition screen from eight feet away.
Battery: One full day of typical use. Some features, like Hangouts and video recording, are more battery intensive.
Connectivity: Wi-Fi - 802.11b/g, Bluetooth
Camera: 5MP photo and 720p video capability
Storage: 12 GB of usable memory, synced with Google cloud storage. 16 GB Flash total
Audio: Bone Conduction Transducer
Colours: Charcoal, Tangerine, Shale, Cotton, Sky
Fit: Adjustable nosepads and durable frame fits any face, extra nosepads supplied in two more sizes
Software: MyGlass companion app requires Android ICS or higher
Initial Price: $1,500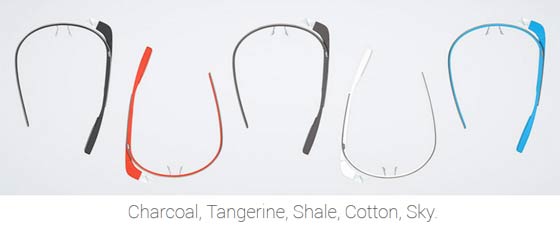 Developer guides
Google also published Glass Mirror API developer guides and detailed best practices for development. You can read more about that also on TechCrunch, including video clips summarising the information.