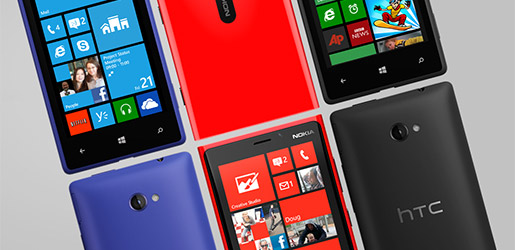 A refreshed operating system, brand-new handsets and a multi-million-dollar ad campaign. In the coming days, we're going to see Microsoft lay siege to smartphone stores around the globe in a marketing blitz that would have Governor Romney quaking in his boots.
This is arguably Redmond's most vital launch of the year - more so than Windows 8 and Surface tablets - and having struggled to gain a foothold in the smartphone market dominated by Apple and Google, it is now or never for Windows Phone.
The challenge is huge, but Microsoft has never been in a better position. The Windows Phone 8 operating system has matured into a fresh, unique experience, and the accompanying handsets are the best Windows Phones to date. With the likes of the Nokia Lumia 920 and the HTC 8X, Microsoft has plenty of big guns in its arsenal.
But is that enough? Has Windows Phone 8 managed to pique your interest? And, most importantly, are you seriously considering a Windows Phone for your next handset? Whether it's yay or nay, let us know in the comments below.