Anyone for strip Uno?


The main use of the camera is for in-game activity, face mapping, character creation and gesture control. There are limited options at the moment with only the Xbox live arcade games Uno and Totemball using its functionality, but we're promised plenty more content in the future, including Rainbow 6 Vegas which will map your face onto your character.

When playing Uno you literally don't need to change any settings. Providing your camera is plugged in, you'll see yourself instead of your gamer pic and can then pull faces to put other people off or do any number of peculiar things. I'd suggest getting some friends together in the same room for a game of strip Uno, or even strangers if that's your bag. It's an absolute scream if you're playing with some like-minded friends, but if you jump in a game where you're the only person with a camera it feels sort of creepy. In fact I turned mine off once someone started harassing me for wearing a pink t-shirt (some people have no sense of style).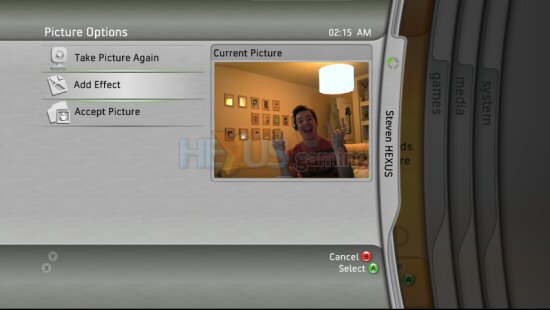 Click for larger image



Totemball is the first game that recognises your hand movements and you'll need to use both hands in order to move the ball around the environment. The game is extremely responsive to your movements; it's just a pity that the actual game is really dull.

I'm impressed so far with the vision camera. It's aesthetically pleasing and sits discreetly on top of your television, its flexible which allows you to move around the room and re-position the camera with little fuss, and the picture clarity is decent enough to ensure that your friends will notice that you need to trim your nasal hair.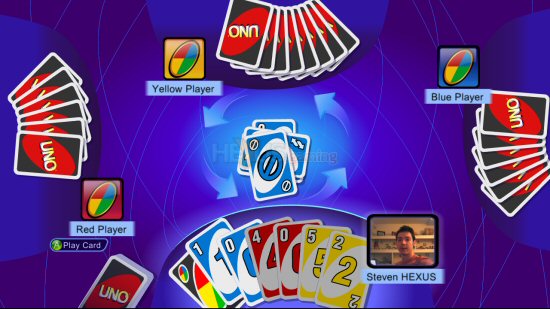 Click for larger image



The basic camera package comes with a headset which bumps up the price. I'd guess that most people who have Xbox live will already have a headset so it seems an unnecessary inclusion. If the headset were not included then the price would have been cheaper. I personally don't need a new one so I think I should have been given the option whether I wanted to buy this bundle or the camera on its own. The spare headset is useful if you have someone else in the household who may want to use it when playing multiplayer games or in a video chat, but I won't use it unless my other one breaks, so for me it feels as though I'm being forced to buy something I don't need.

I don't think it warrants such a high price tag at the moment, due to the fact that there's little on offer in terms of compatible games at the moment, but as soon as they start rolling them out, the Xbox live vision camera will be the must-have accessory and that £30 price tag will be a bargain.

Pros
Small and aesthetically pleasing
Decent picture quality
Can also be used as a web cam

Cons
Lack of games that use the camera
Novelty factor may wear off quickly


I'm looking forward to seeing how the camera is put to use in the coming months. At the moment it's main appeal is video chats with your friends


HEXUS Awards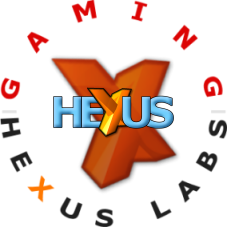 Xbox live Vision Camera
HEXUS Right2Reply
HEXUS World Leading HEXUS Right2Reply initiative invites manufacturers, their representatives and vendors which supply HEXUS with products for technical editorial evaluation, to comment on the articles that we publish. If they choose to respond, we publish their response verbatim.
HEXUS Where2Buy
The Xbox live vision camera is available now , click the following links to order:

Play.com