XBL live camera - satisfying those voyeuristic needs.


The Xbox Live Vision video camera seamlessly integrates with the Xbox 360 system and Xbox Live network to bring interactive social gaming to life. The camera allows gamers to personalize their gaming experience with their own unique gamer picture, send photo messages, and chat by video with friends and family over Xbox Live.

The Xbox live vision camera was released in the UK last week, so over the past few days I've been analysing its good points and bad points to determine whether it's worth splashing out £30.00 on the new accessory.

The camera is connected via the USB lead so there's no need for any frustrating driver installation. Simply insert the lead, power up your Xbox 360 and you're ready to use the camera's functions.

The camera measures just 35h x 30w x 20d, can be tilted so that you can position it in the place where you're most likely to stand or sit and has enough flexibility to be able to turn it 45 degree angles , left right up or down, without having to move the base. Using the adjustable focus you can sharpen the picture image or make it blurry if you wish.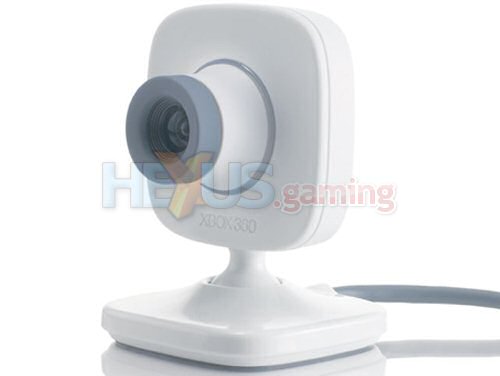 The Xbox live vision camera's ultimate purpose is to bring interactive gaming to life, but it can be used for all sorts other things. You can send a message to anyone on your friend's list and add a static picture to your voice or text. It's simply a matter of pressing the 'A' button on your gamepad in order to take the shot, and you can then add a variety of filters to make your picture look cool (or stupid). As you can see from the photo, you can also amend the lighting in your room to add a bit of atmosphere, or to disguise the fact that you have a dirty carpet.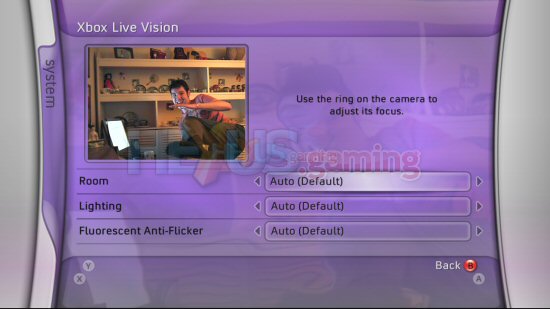 Click for larger image



The camera can also be used for video chat where you can invite any friend to take up the offer via the message menu. Plug your headset into the controller and the function works similar to a video conference, with each person having a seperate small screen for their live feed. It feels really weird at first, especially if you're someone who's not ventured into the world of the web cam, but I tested it out with a few familiar faces and felt it did add a more personal touch to the conversation than just speaking through a headset. Once again you can add filters to hide your embarrassment if you wish and any person can join the chat regardless of whether they have a camera or not.

The camera can also be used to change your gamer card picture for that personal touch, but strangely it doesn't replace your old picture but instead adds a new one that only your people on your friend's list can see. Upon booting up the dashboard you'll also notice that the background has changed, it now looks as though you're in a goldfish bowl and it now mirrors the image in front of the camera.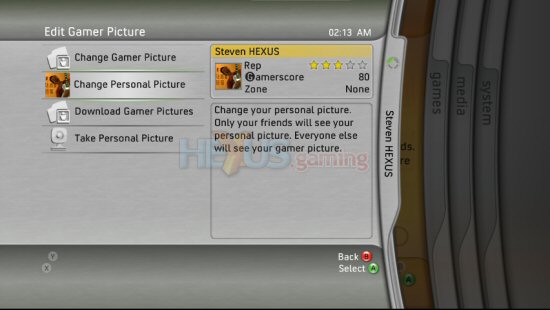 Click for larger image



Continued overleaf...