When we asked other journalists and members of the public what games have been amongst their favourites at this year's Games Convention, many came to the same conclusion and enthusiastically chose Sega's third person shooter, The Club amongst the likes of Assassin's Creed, Crysis and Haze.

The Club is not about one particular character, but a collection of tough brawlers who each has their own reason for risking their life to beat The Club, an underground bloodsport association (think Fight Club with guns). Some are driven by greed, some are driven by a higher purpose, and some are driven by pure insane bloodlust.

Within The Club, Bizarre Creations has delivered on their promise of redefining and refreshing the mechanics of 3rd person action shooters and delivered a title that is heavy in fast paced arcade-style action and high on thrills. From the design of the characters to the Gears of War style sprint animation, The Club has a unique visual style and looks set to be an addictive and rewarding shooter of the highest calibre.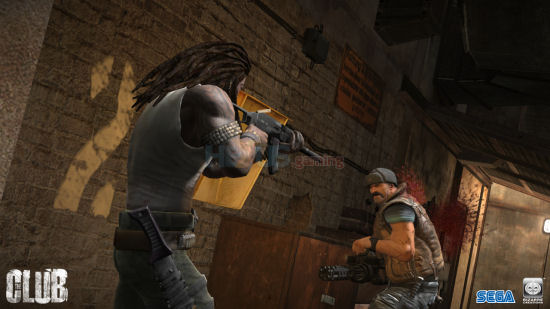 Click for larger image



There isn't a story campaign in The Club, but instead there are five tournament style game modes to master: Sprint, where you need to work your way through a location to the exit and score as many points as possible by killing any enemies that block your path. Seige, Run The Gauntlet, Survivor and finally, the one that we saw in action, Time Attack; which involves running through a level shooting baddies as quick as possible whilst a timer ticks down. It's up to you to rush through the mayhem picking up the clocks in order to increase your time limit.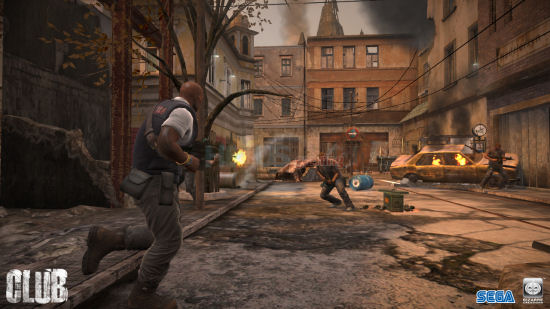 Click for larger image



There are eight different characters to choose from in Tournament mode, all of which are measured by three skills, speed, strength and stamina; including Seager, the extreme sports junkie who sports dreadlocks and wears shades to Dragov, the slow but powerful Siberian Hunter. The action takes place at various locations, including an English Manor House, Prison Cells, an Alcatraz style Island, an ocean liner and the back streets of Venice and the aim of the game is to work your way through a set route whilst taking out the bad guys. Along the way, you pick up health, ammo and weapons and are rewarded with points and gunplay levels for combos, skill moves and skullshots. Combos are made more difficult to perform thanks to a 'Kill bar', that ticks down at the top left of the screen and then reloads: to string combos together you need to shoot another guy before the ticker reloads.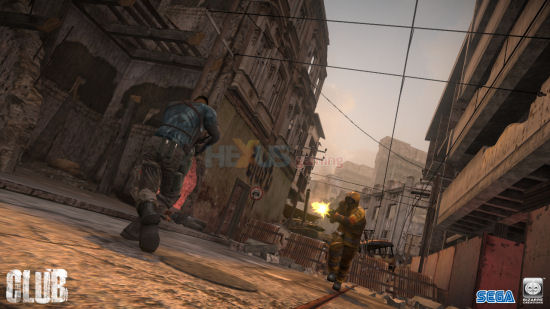 Click for larger image



Gunplay Mode lets you play The Club how you want to play it, without any rigid structure. This is the perfect "back from the pub" gameplay mode. Gunplay lets you play individual levels, or build a "playlist" of your favourites.

A playlist is like a mini tournament, with stages that you have defined. You can have as many stages as you like, each with a custom game type, location, weaponary set, and difficulty. Playlists can then be saved and played back to improve on your score.

There are also a bunch of pre-set Gunplay playlists included, so if you don't feel like making your own you're not forced to.

Levels, weapons, and characters become available in Gunplay after they have been unlocked in Tournament mode. You can also play a "pass the pad" option with your friends, and try to beat each other's score on your own personal challenge stage (up to 8 players). There will be 8 to 9 online game modes in total.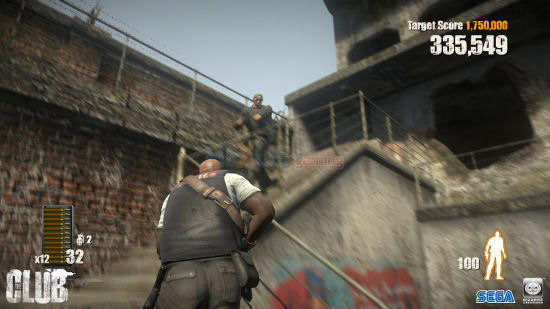 Click for larger image



The Club not only looks great, with highly detailed locations, characters that are full of personality and superb level designs, but it also looks set to blow us away with its frantic and rewarding gameplay when it arrives on PC, PS3 and Xbox 360 later this year.