Forza Horizon 3 is available on general release today. If you are already playing the game on PC, then hopefully you have installed your AMD and Nvidia optimised drivers to get the smoothest, fastest performance possible. Meanwhile over in console land, Xbox Germany is giving away a trio of Xbox One S Audi R8 Edition consoles to celebrate the game launch. These 'world exclusive' designs are up for grabs in a Facebook-hosted competition running until 3rd October.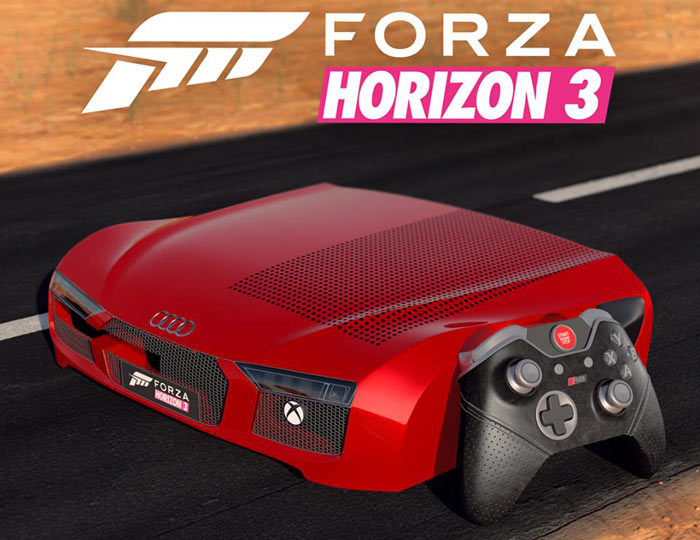 The Xbox One S Audi R8 Edition is certainly a bold design, which will probably get a 'marmite' reaction from those who see it. VG247 isn't a lover of the Audi-inspired design and reacted to the visuals by saying "This is not a Photoshop. Unfortunately." The gaming-centric site went on to call the bright red machine "butt ugly."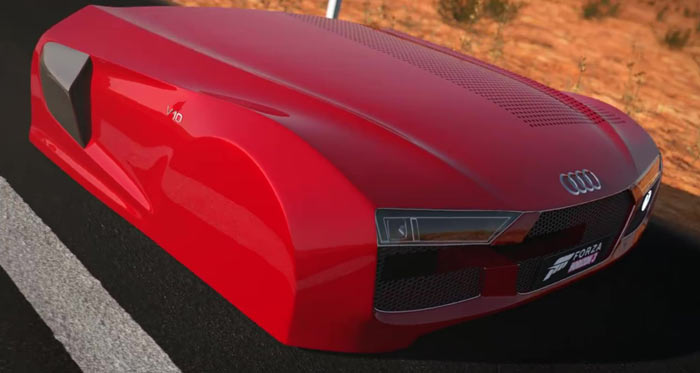 Beneath the red Audi livery beats the heart of one of the compact new Xbox One S consoles with a faster 16nm FinFET SoC, HDR output capabilities, and 4K streaming functionality. Looking closer at the pictures you will notice that the designers haven't stopped at the console, the controller has been tweaked too. In place of the usual Xbox Start button you now have an 'ignition' Stop/Start button in red with white text.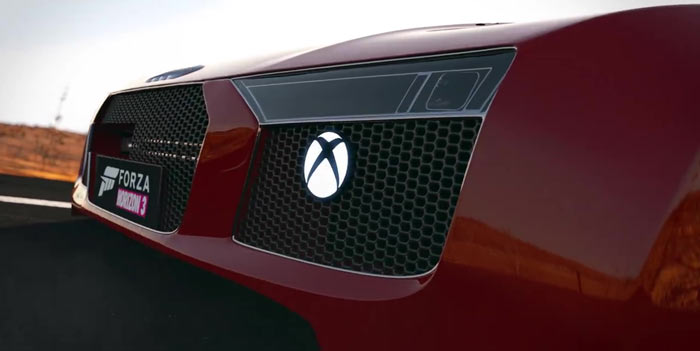 If you would like to enter the competition and win one of the three Xbox One S Audi R8 Edition consoles you have to be "at least 18 years old and domiciled in Germany". Also to participate you will need an Xbox profile and gamertag. The winner will be notified between 4th and 10th October.
So what is Xbox UK doing to promote the launch of Forza Horizon 3? I just checked their Facebook page to find some pictures of a custom Forza Horizon 3 Xbox One S inspired by the Lamborghini Centenario. Sadly, this 'Lambox' isn't available in a competition for UK folk…