At E3 2017 Microsoft has taken the wraps off "the world's most powerful console," the Xbox One X. Yes, this was previously codenamed Project Scorpio, so you already know quite a bit of background to this console, which was originally teased at E3 a year ago. The other headlining news is that the Xbox One X will be released in all Xbox One markets starting 7th November, priced at $499 USD / 449 GBP / 499 EUR / 599 CAD/ 649 AUD.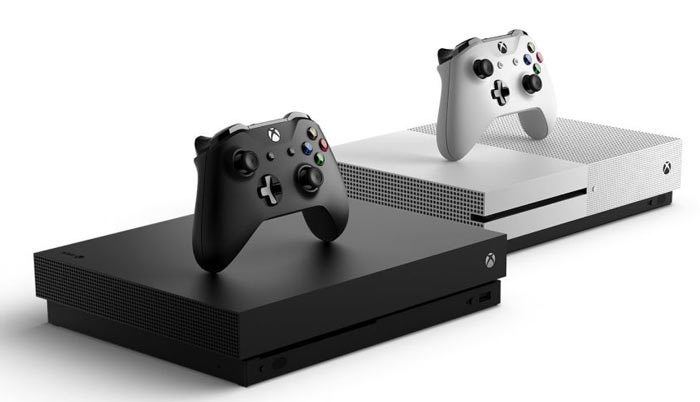 Interestingly, the new Xbox One X will be Microsoft's smallest ever console, and its PSU is built-in. The compact form is facilitated by Microsoft's vapour chamber cooling tech which keeps the custom 8-core AMD processor comfortable under pressure. On the topic of processors, the AMD CPU is clocked at 2.3GHz, backed up by a 6TFLOP GPU clocked at 1.17GHz. There's 12GB of GDDR5 RAM installed in the system with a minimum 1TB HDD, and 4K Blue-Ray drive. Three USB 3.0 ports (one in the front and two in the back), and IR blaster are installed for convenience.
The point of all the extra muscle is to enable true 4K gaming in a console (no word on VR as yet). You will play the same games as the Xbox One but to get the best of the One X you will have to watch out for enhanced versions which have been upgraded to take advantage of, not just extra speed and higher resolutions possible, but HDR and wide colour gamut imagery. At launch Gears of War 4, Forza Horizon 3, Minecraft, Resident Evil 7, Final Fantasy 15, Rocket League, and Forza 7 will all offer enhanced experiences.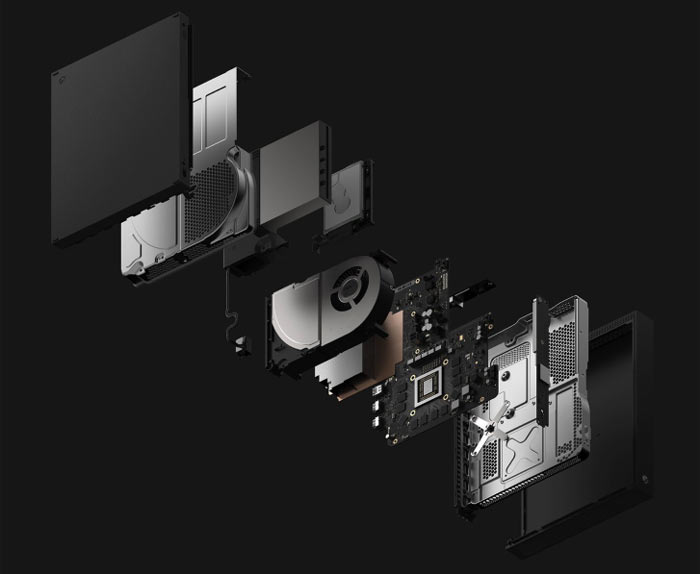 Xbox One backwards compatibility adds original Xbox titles
Much of the E3 presentation by Microsoft was dominated by the Xbox One X, its capabilities and the new enhanced games software on the way. However Microsoft continues to please retro-gamers with its backwards compatibility with older Xbox titles.

Now it is expanding the backwards compatibility to times long before, as original Xbox games will start to become playable on today's Xbox One consoles. One of the first old titles coming to modern consoles will be Crimson Skies: High Road to Revenge. Microsoft says that all backwards compatible titles, from whatever generation will "load faster and look and play better, on Xbox One X".