The next iteration in Criterion Games' Burnout series will feature Kinect support and will be a downloadable offering available via Xbox Live Arcade and PlayStation Network.

Due for release this Autumn, Burnout CRASH has gone back to its roots by bringing the series' fan-favorite Crash mode to the forefront, adding new top-down gameplay, a range of new features and Autolog to let players compete with their friends while embracing their road rage.

In the game, players are rewarded for causing traffic chaos by crashing into cars, triggering explosions and destroying everything in sight. Powered by Autolog technology, players will be able to connect, compete and compare high scores to earn the master of disaster crown, as well as use the all new Autolog Challenges feature to go head to head with their friends.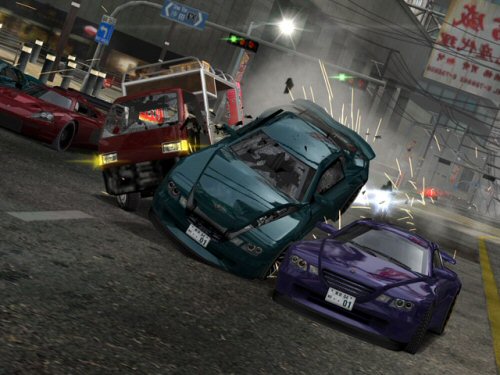 There will be three game modes available across 18 crash junctions in six unique locations, each requiring different skills and strategies to maximize damage and destroy everything in sight. There will be a variety of player vehicles to unlock, high-value targets to seek and destroy, and surprise features to discover.

Burnout CRASH! is also EA's first Xbox LIVE Arcade title to feature a game mode designed exclusively for Kinect in which two teams use gestural controls to play on one television in a party battle.