Getting you in the mood....
The aggressive driving series, Burnout is back, but this time round it features an open world which you can explore at your leisure.

To get you in the mood for the game's release on January 25th 2008, the demo of Burnout Paradise is now available to download on the Playstation Store and the Xbox live marketplace

The demo will let us explore Motor City, Surf Beach and Ocean View in search of the fastest Burnout Route in the Hunter Cavalry car. There's also the option to test out the Stunt Run mode as well as being able to jump online with up to three friends. Once online, players can work cooperatively to complete three FreeBurn challenges or simply smash each other up and grab their Burnout Mugshots with the PLAYSTATION Eye and Xbox LIVE Vision cameras.

Developer's Criterion are taking the Burnout series in a totally new direction with a big focus on exploration and total freedom. Download the demo and let us know what you think in the HEXUS.gaming forum.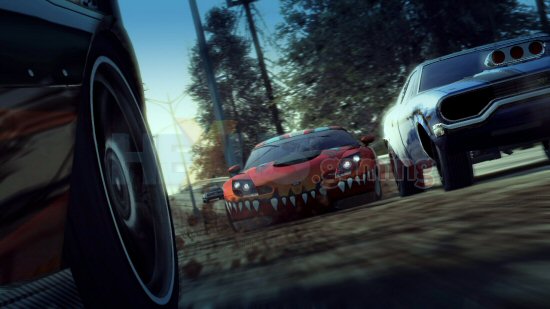 Click for larger image