The next super-charged generation of brawling rumbles onto the Wii with Super Smash Bros. Brawl hitting the shelves in Europe, on the 27 June 2008.

Super Smash Bros. has always been about pitching Nintendo's iconic characters against each other and settling long-standing arguments on who is the toughest in four-player bouts. Keeping this concept at its heart, Nintendo has upped the challenge by introducing 16 new characters into the fray – bringing the total playable to 35 – including familiar heroes such as Solid Snake, Wario, Diddy Kong and Sonic the Hedgehog. Never before have gamers had to master their combat style so finely, practicing and perfecting signature moves and combos to ensure they remain on top of the brawling pile.

For the first time, friends and strangers alike can be challenged online either in cooperative teams, or alone as individual fighters. Twisting the concept of spectator mode, coins built up during play can now be bet on matches by viewers making every game as important as the last. If that wasn't enough, players are also given the ability to share photos and replays, team up for enjoyable minigames, and even share created environments.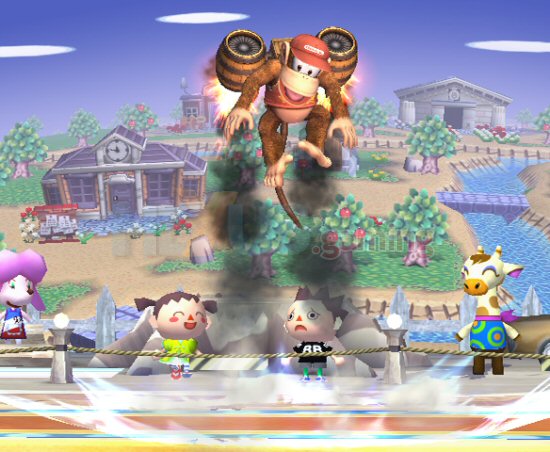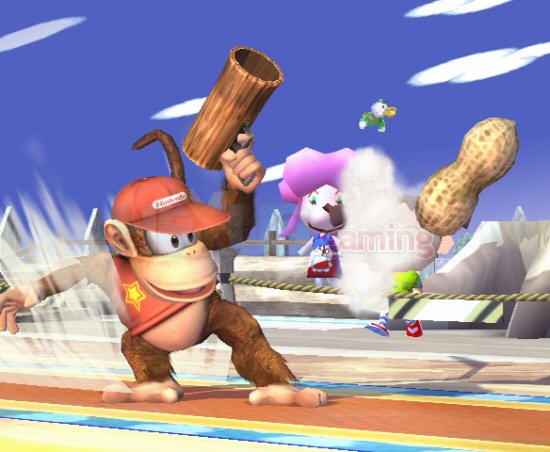 As with previous instalments, the goal of Super Smash Bros. Brawl is simple: be victorious by battling other characters in the game's numerous atmospheric and interactive environments, inflicting as much damage as possible and finally propelling opponents off the screen to score points. Using a combination of the two attack buttons and the control stick, players can grab, attack and produce blistering 'smash' attacks that have the potential to blow away challengers. With the added bonus of being able to play with Nunchuk and Wii Remote, Wii Remote, Classic Controller and Nintendo GameCube Controller, everyone will find a preferred method to battle.

Another unique aspect of Super Smash Bros. Brawl lies within the game's 'Vault', the Stage Builder – an incredibly accessible level design tool that allows users to create their own environments. By using a 2D-grid for the layout plan, custom stages can be of one to three default sizes, contain an in-game background and musical theme, and have a building-block layout unique to the creators own tastes. All maps can be shared with friends via a memory pack, or even submitted to Nintendo for the chance to be chosen as 'stage of the day' where it is sent to all other players in the Wi-Fi network.

Last, but not least, is the introduction of numerous new in-game items and assist characters to help players throughout their adventures. Notable new power-ups include Superspicy Curry - allows the characters to breathe fire, the Gooey Bomb – a passable bomb that sticks to terrain and opponents, and Smoke Balls – balls of smoke that block a competitor's view. Assist characters are a first to Super Smash Bros. Brawl and are console controlled 'friends' of the player's character that are called upon for temporary assistance. Examples include Dr. Wright from Sim City, Gray Fox from Metal Gear and Excitebike – a number of pixel bikers that race around and knock over combatants!

Super Smash Bros. Brawl is available in Europe for the Wii at an estimated retail price of £39.99.