Sony has confirmed two different Killzone: Shadow Fall PlayStation 4 bundles. The cheapest version of the Killzone game bundle is basically a console, controller and the game priced at £369. Another more expansive "mega bundle" including a console, Killzone game, PlayStation camera and extra DualShock 4 controller will be priced to directly challenge the Xbox One at £429.
This larger Xbox One price-challenging Killzone bundle was prematurely listed by Amazon France last month. The bundle has now been confirmed to Eurogamer by Sony UK boss Fergal Gara, speaking at the Eurogamer Expo yesterday. The "mega bundle", as Sony are calling it, includes a copy of PS4-exclusive launch title Killzone: Shadow Fall, two DualShock 4 controllers and the PlayStation Camera in the custom designed box.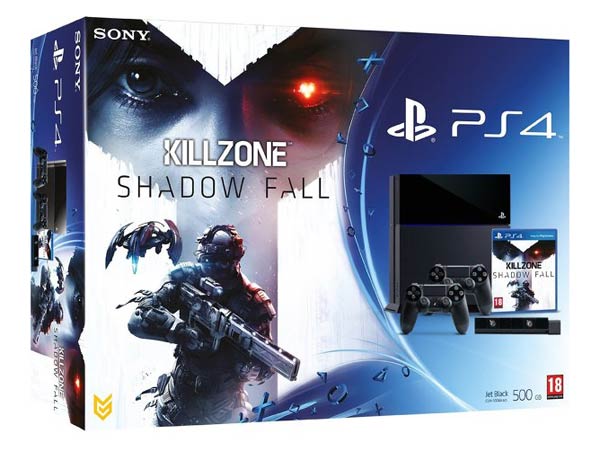 Even more bundles on the way
Discussing PS4 bundles with the Eurogamer reporter Sony's Gara said that there are more bundles to come. From today retailers with pre-orders on their books will be starting to ask customers if they want to choose from a selection of themed games and hardware bundles. "Everybody who has pre-ordered in the expectation they're getting just the PS4, including the DualShock 4 and the headset - the basic configuration. But as we've worked through the details and worked through the options we've come up with some great bundle offers. And it is only fair the first people in the queue get first chance to get that," said Gara.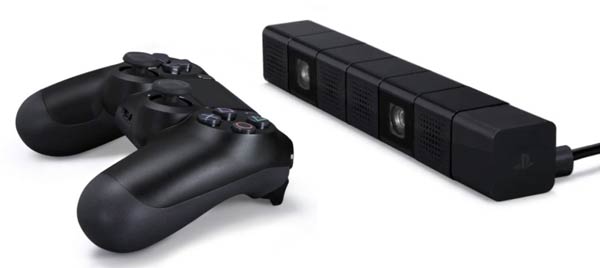 Eurogamer notes that the larger Killzone bundle, already confirmed, offers a substantial saving to gamers as follows; "Bought separately, the bundle's contents would cost £503 when purchased together from Amazon at time of publication (£349 for the PS4 console, £55 for the PlayStation Camera, £54 for a second DualShock 4 and £45 for Killzone: Shadow Fall)." Eurogamer's calculations show a saving of roughly £70.
Xbox One fit to compete?
In related news next gen console rival, the Microsoft Xbox One, will "boast a subscription based fitness app," reports CVG magazine today. The source of the information was some pages on the official Xbox website, which have since been removed. The fitness app will use a pass system with users aiming to keep up with "star trainers" including the likes of Jillian Michaels and Tony Horton.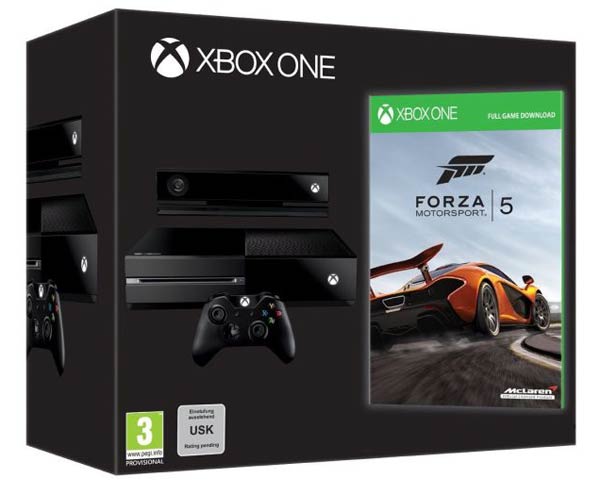 The Xbox One Day One Edition pre-order bundle included a free digital copy of FIFA 14, later replaced by a free digital copy of Forza Motorsport 5. These Xbox One bundles are sold out at many retailers but Argos still has the FIFA one available.