Sony has shown off the PlayStation 4 for the first time at the E3 show in LA. Sony also showcased many games for the PlayStation 4 (and the PS3); you can see lots on the official PlayStation YouTube channel. Also we heard further details of how it will work (no internet connection required) and the all important launch price for the console itself.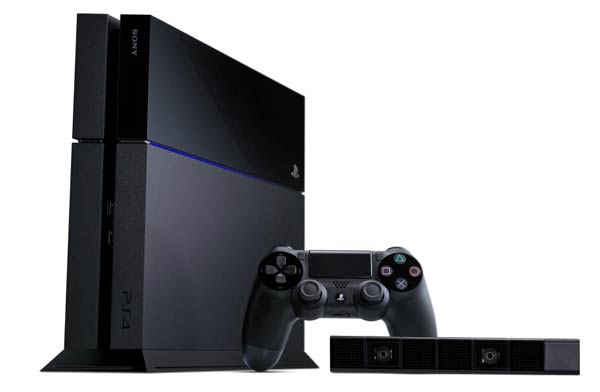 PlayStation 4 revealed
At last we can see what the main console unit looks like. It looks a lot like the Microsoft Xbox One at first glance, also the size of it looks roughly the same. In these pictures you can see how it can stand up using the supplied stand, or rest horizontally to fit under your TV among your other media boxes. "It is a design that is sleek and visually impactful wherever it is placed," said Sony exec Andrew House.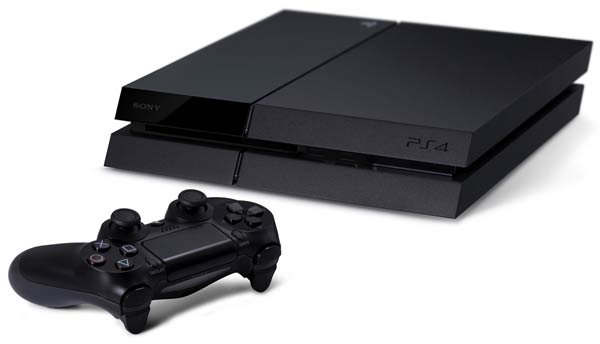 Used games, internet connections etc
Sony stated that they thought people had the right to do what they want with the games they buy so gamers will be able to sell, trade, lend, and rent video games as they wish. Also there are no online requirements to play games solo, there will be no checks every 24 hours, no built in DRM and you can even live somewhere without an internet connection and enjoy your PS4.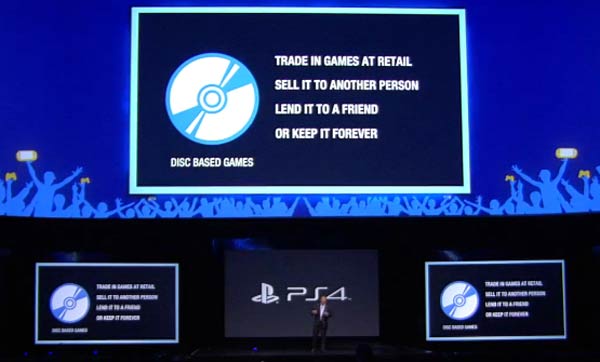 Joystiq reports that Sony didn't even consider the notion of having an always on internet requirement. "The main reason being that many countries don't have robust Internet connections. It makes sense for people to have Internet connections to play online games, but for offline games there are many countries that we saw [that] do not really have robust Internet," explained Sony President of Worldwide Studios Shuhei Yoshida.
Games, games, games
"There's no better way to show the strength of a platform than with the upcoming line up," said Jack Tretton, president and CEO of Sony Computer Entertainment of America. You can see some of the titles Sony has revealed so far at E3 via its PlayStation YouTube channel.
While Sony focussed upon games the console still offers flexibility and other content that can be enjoyed via the console. Sony already has rights to films such as the "Spiderman" franchise and hit TV shows like "Breaking Bad". Turning to musical offerings Sony is a big music publisher too. However Sony's presentation didn't go that smoothly as a demo play of Assassin's Creed IV Black Flag on the console suffered from some intermittent stuttering before freezing reports PCWorld.
Console price battle ignited?
The Sony PlayStation 4 pricing announcement has "surprised analysts and gamers" according to The FT. The financial newspaper quoted video game analyst with Michael Pachter of Wedbush Securities as tweeting "$399--GENIUS. Microsoft messed up on this one, Sony seized the opportunity. €399 and £329. Talked about consumer trust. Well played".
The PlayStation 4 will be $399 / €399 / £349 / AUD$549 when it is launches in the "holiday season" later this year.