ASDA, one of the big four supermarkets in the UK, has published a pre-order web page to take advance orders for the Sony PlayStation 4 games console. This is the first time in its history that ASDA will take deposits on pre-release gaming hardware. It is also the first non-gaming specialist store to accept pre-orders for the next-gen console.
To take part in ASDA's pre-order offer a customer must deposit £20 at the ASDA Direct shopping website, linked to above. It's not a particularly binding agreement as if there are shortages or other stock supply problems "ASDA will fulfil the order as soon as it has stock on this first come first served basis" and anyway, either party "has the right to cancel this order and you shall receive a refund from ASDA for this order". However, this might well be a good way to secure a new PS4 console pack for little Johnny in time for Christmas.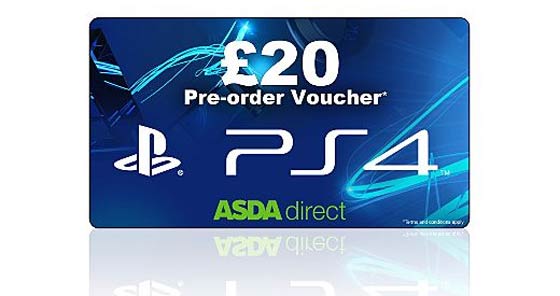 Other significant terms and conditions you might need to be aware of are; the offer is limited to one PS4 console bundle per customer. Also if there is more than one console bundle made available and there is sufficient stock you will be able to use your £20 deposit against the bundle of your choice.
Speaking to games trade magazine MCV an ASDA spokesperson said "We believe that the demand for this next generation console will be worth the system development and time we have invested to bring this offer to our customers". ASDA foresees the console launch to be around Christmas time.
The PS4 "blew me away"
In other PlayStation 4 news today AMD's chief graphics product architect, John Gustafson, has been quoted as saying "The PlayStation 4 blew me away but I'm conscious about being too positive about it because of course we have other partners that are competing". However he continued to heap on the PS4 praise and added "It looks like they did an extremely good job of the engineering… The CPU and the GPU are on the same chip, which solves a lot of the problems (you don't have to toss things over to a graphics card and try to get them back and forth)."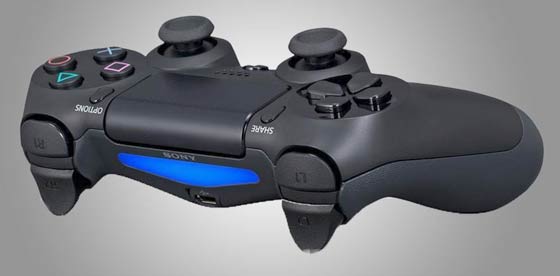 Sony Design
We are still awaiting the first picture of the console unit itself, not that the physical appearance should make a big difference to most people's buying decisions. Looking at Sony's very easy-on-the-eye design history it shouldn't be an eye-sore. With that being said, is anyone going to take advantage of this ASDA pre-order before the console is properly officially unveiled?