The Sony PlayStation 4 has been an undoubted success. Launched in November 2013, Sony revealed that the popular games console pushed past the 100 million unit sales mark in a recent earnings report. That figure is more than double analyst estimates of Microsoft Xbox One sales. Furthermore, Sony's PS4 has edged past the 100 million mark faster than either the PS2 or Nintendo Wii could achieve this feat.

CNN reports that Sony had sold over 70 million PS4s worldwide by December 2017. It indicates that 2017 saw a bit of a revival of the console's fortunes as a new crop of compelling games titles were released for it, with new multiplayer and social features. Since that time sales have turned down a bit, as expected at this stage of a console's life cycle. Meanwhile, digital downloads are thriving (making up over 50 per cent of games bought), as people start to turn more towards this delivery method over physical media.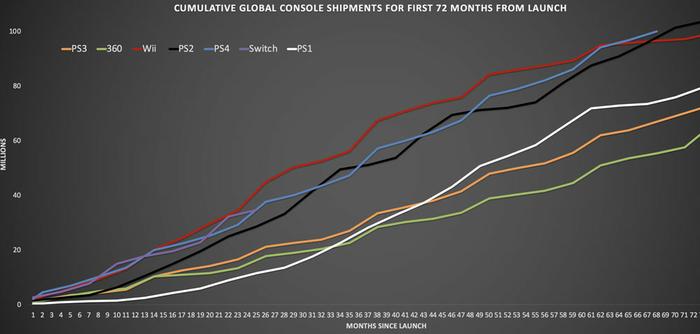 Click to zoom chart
How well is the PS4 doing compared to contemporaries and predecessors? Senior Analyst at Niko Partners, Daniel Ahmad, says that the PS4 has reached the magic 100 million sales figure faster than any other in history. It beat the PS2 and Wii by a small margin. For example it took 5yr 7months (67 months) to reach the milestone, while the PS2 reached this goal in 5yr 9months (69 months).
PlayStation 5
While the PS4 sales numbers have decelerated, Sony is already well into development with its PS5, or whatever it might be called, for H2 2020 release. We have already seen Sony and AMD share official information about the console, which will be powered by "a custom chip with @AMDRyzen Zen2 and @Radeon Navi architecture". Furthermore, the console will "support raytracing".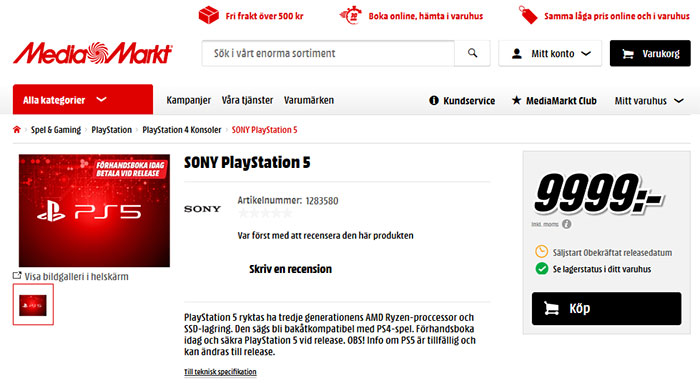 While very likely to be a placeholder figure, the large European electronics retailer is listing the Sony PlayStation 5 at 9999 Swedish Krona (SEK). The site allows you to pre-order, but that price is "preliminary and subject to change". In UK currency equivalent value at the time of writing it is £860 (or €937, or US$1,050).