Activision has confirmed that the GoldenEye 007: Reloaded Double 'O' Edition will be exclusive to PlayStation 3 and aimed at those who haven't yet tried about the PlayStation Move controller.

The bundle willl include the game on Blu-ray disc, PlayStation Move motion controller, navigation controller, PlayStation Eye camera and Sharp Shooter peripheral. As an added bonus for PlayStation 3 gamers, GoldenEye 007: Reloaded will feature a free, exclusive downloadable character. The notorious villain from the 1979 film Moonraker, HUGO DRAX, will be playable in split-screen and online Classic Conflict multiplayer modes while wielding his Moonraker Laser Pistol.

GoldenEye 007: Reloaded is set to be a contemporary James Bond experience featuring HD visuals and realistic environments. In addition to the story campaign, the game introduces the brand new 'Mi6 Ops Missions' — new, distinct levels separate from the campaign that span the environments from the story and challenge players to complete different Assault, Elimination, Stealth and Defense objectives. Multiplayer will feature heavily and will include four-player split-screen action and 16-player online matches with more maps, weapons, characters and game modes than ever before.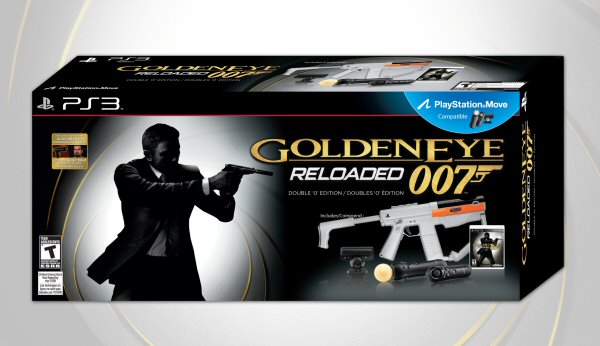 The PlayStation 3 exclusive Double 'O' Edition bundle pack will be available at retail outlets nationwide on November 1, 2011.