No Man's Sky was one of the most controversial game releases this year. Gamers where whipped up into a frenzy with high expectations for the title which were seemingly dashed by the game, as released, back in August. The game took four years of work to develop but it really needed more time, as a big day one patch has been followed by six more since August, squashing bugs, ironing out wrinkles, and tweaking gameplay. Some fans disappointment with the game was such that they reported the ads to the UK's ASA over misrepresentation.
After the game launched the previously frequent Tweets of Hello Games head Sean Murray completely dried up. At the weekend we heard the 'reason' for the silence... "The discussion around No Man's Sky since release has been intense and dramatic. We have been quiet, but we are listening and focusing on improving the game that our team loves and feels so passionately about," says a post on the No Man's Sky blog.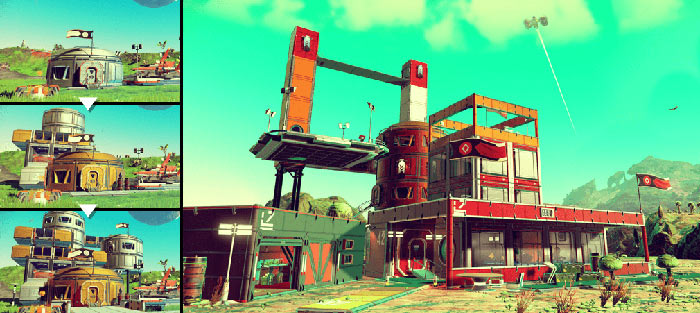 Foundation Update 1.1
Hello Games says that immediately after the No Man's Sky release the team worked to fix many of the most common or critical bugs in seven updates across platforms. In the last nine weeks the small development team has been working on development, testing and certification for the Foundation Update.
The Foundation Update is so named for two reasons; it Introduces base building, and is "a foundation for things to come," in terms of it being the first of many gameplay-enhancing experience-building updates.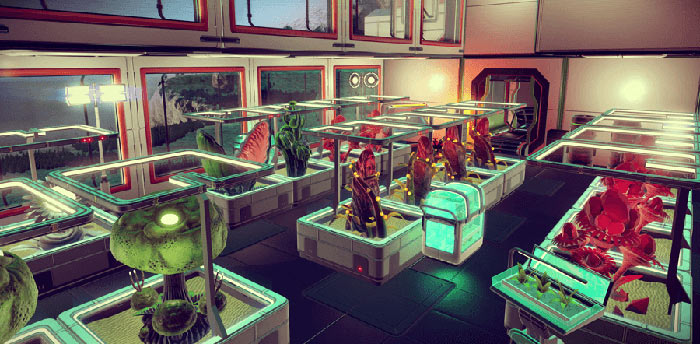 Base building can commence on any uninhabited base you find, and with the base established you will create your own home planet. To make the most of the base and available resources you can go to a space station and hire farming, engineering, weapons and science specialists. Space stations can facilitate teleportation straight to your base. Bases can be packed up and moved if you find a new preferable location later.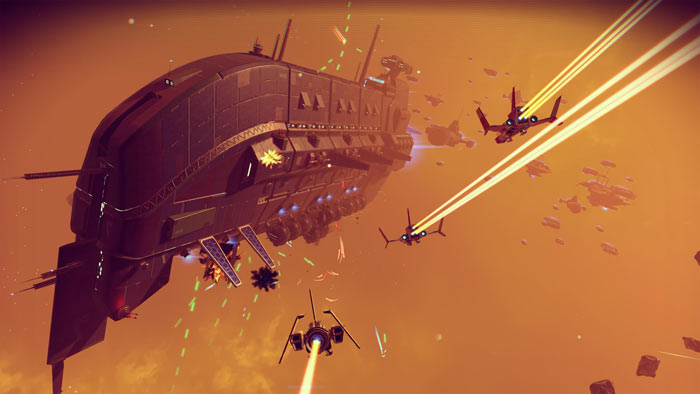 The Foundation Update 1.1 isn't just about bases there are also updated to general gameplay with three game modes, freighters, new resources and tech types, an improved UI, plus engine changes for motion blur and TAA effects. You can read through the whole host of changes introduced by the update on the dedicated page here. The video embedded below sums up the new Foundation Update in six and a half minutes.