Steam has kicked off its annual Summer Sale, this year dubbed the Summer Picnic Sale. As we have woken up with Britain heading for Brexit, with the pound plummeting to lows last seen in 1985, and with about 8 per cent wiped off the value of shares in the FTSE 100, disappointed Remain voters can feel some compensation that many PC games are now cheaper.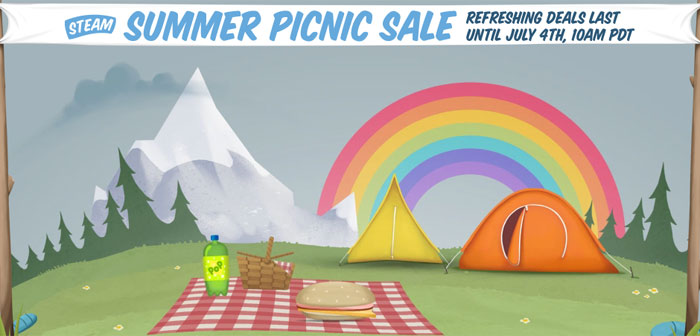 Highlighted deals on day one of the sale include cuts of between 20 and 80 per cent on the Arma franchise, cuts of between 35 and 75 per cent on both the Assassin's Creed franchise and Lego video games, and cuts of between 50 and 67 per cent on the Call of Duty franchise. Single games subjected to the discount axe include; Ashes of the Singularity at half price, Payday 2 at 75 per cent off, and NBA2K16 at 80 per cent off.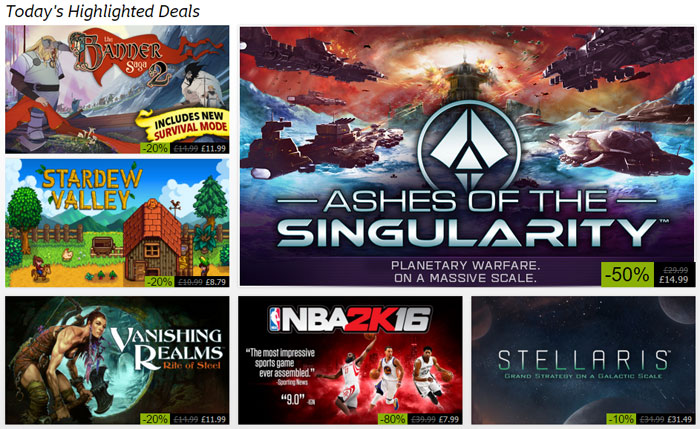 As with any Steam sale of any length, those who participate can sometimes wait for even deeper discounts as games they are interested in get the daily special treatment. It is also usual that you shouldn't worry too much about missing a deal early on in the sale, as popular discounted titles are often repeated before the sale closes. Its worth having games that interest you in your Steam wishlist so that you get alerts when there are price drops.
Hardware also features in the Steam sale this summer. Both the Steam Controller and Steam Link are available with 30 per cent off and Steam Controller/games bundles have had discounts applied of between 18 and 55 per cent.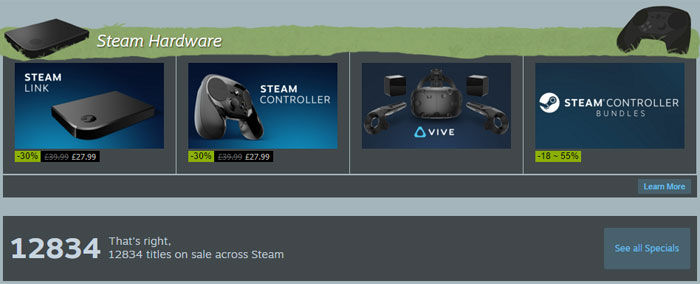 Like last year, Steam has introduced special sale Trading Cards. These are virtual cards that can be crafted into game badges that grant community rewards. You earn new cards by browsing your Discovery Queue, and by buying and playing games on Steam during the sale event.
The Summer Picnic Sale runs for a further 10 days before closing up on American Independence Day, the 4th July, at 10am Pacific time.