Gearbox has announced a new Homeworld story called Homeworld: Deserts of Kharak. This ground-based RTS game was developed by members of the original Homeworld team and is said to be a prequel, or 'origin story' to Homeworld. The game is available now for pre-order on Steam and will be released on 20th January next year. The announce trailer is embedded below.
A trailer for this game was first seen in 2013. At the time it was called Hardware: Shipbreakers. A couple of months after we first saw this game previewed, Gearbox bought the Homeworld IP and stuck a deal with developers Blackbird Interactive to go ahead and complete their title with a name to reflect that it was a story leading up to where Homeworld began.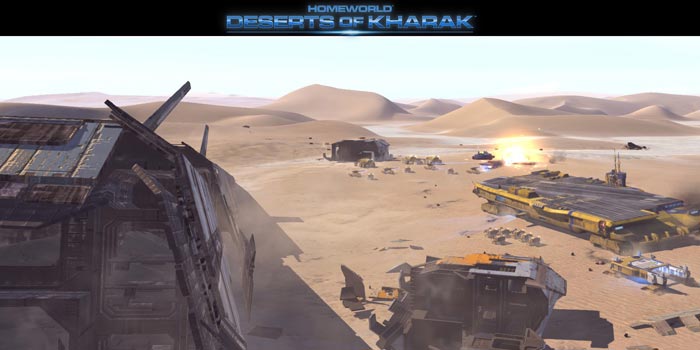 Blackbird CEO Rob Cunningham said, emotionally, "Words fail to describe how exciting it is to be releasing a new Homeworld game, deepening the story for both existing fans and a new audience". Cunningham went on to add "All of us at Blackbird are super proud of Homeworld: Deserts of Kharak, and we owe it to the outstanding team at Gearbox." As mentioned in the intro, Blackbird's staff includes developers who worked on the original Homeworld titles. Another significant portion of the Blackbird staff previously worked on the Company of Heroes franchise.
Homeworld: Deserts of Kharak is a ground-based RTS (but there are some aircraft too, as you can see) which is set in on a barren desert planet. The prequel is centred on the quest of Rachel S'Jet, an ancestor of the Homeworld Fleet Command Karan S'Jet, who must lead a team across hostile desert and canyon divided territory to investigate a strange anomaly. The game supports multiplayer, cooperative, competitive and solo play.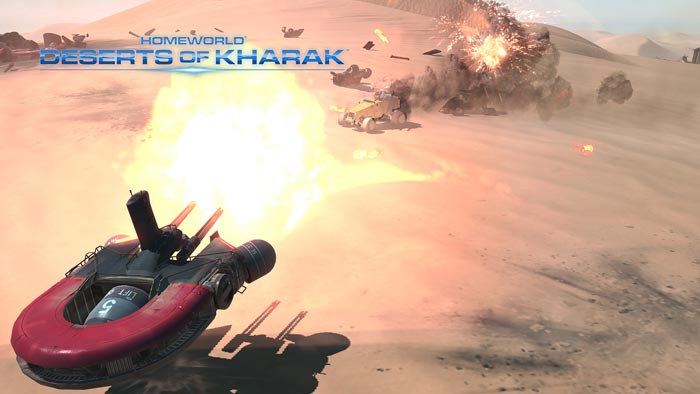 To tempt you to pre-order the new game, a free copy of the Homeworld Remastered Collection will be bestowed to those who click and commit in Steam. However, if you already own that collection you will qualify for a 20 per cent discount on Homeworld: Deserts of Kharak.