Last week Valve issued a couple of updates that could make a big difference to your use of the Steam Controller. First of all it issued a Steam Client Beta update which added 'Mouse Region' 1:1 mapping for the cursor. Then, at the end of last week, it published new Steam Controller firmware with a trio of important improvements.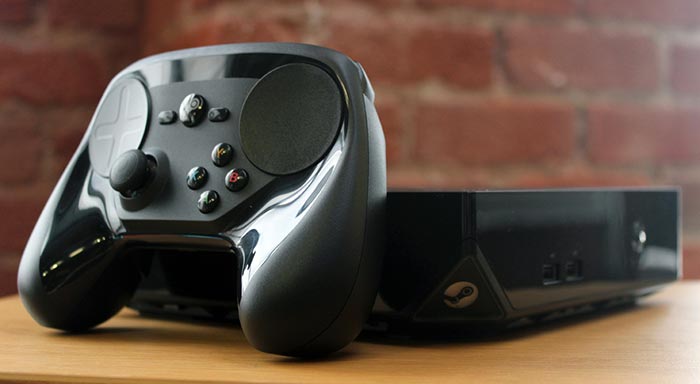 With the Steam Client Beta update last week came a new touchpad mode dubbed Mouse Region. As Valve explains, "This lets a touchpad be mapped to a configurable, fixed region of the game window, such that touching the pad in a given zone will always position the mouse cursor to the same matching spot in that region." It goes on to explain the value of this mode, "This can be used to improve accuracy and responsiveness in top-down action games and strategy games."
Mouse Region is pretty configurable allowing the 'warp travel' of your cursor over a reshapeable active region. For example you can zoom the cursor to the confines of a minimap overview in a strategy game, or to the confines of a horizontal menu in a role playing game. Valve added support for visualizing small Mouse Region modes in the Controller HUD. At the time of the beta client update Valve improved touchpad finger tracking for Steam Controller users.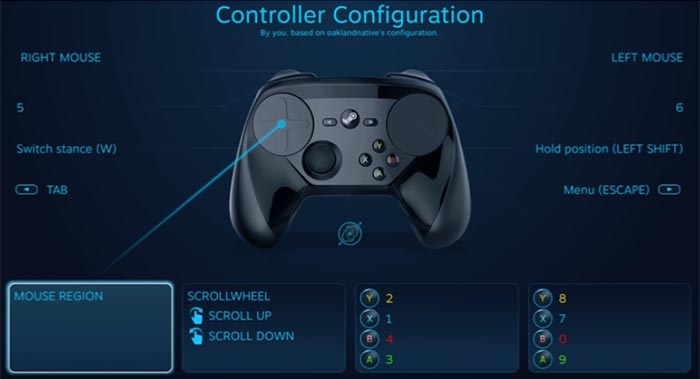 Following up the latest beta, towards the end of last week, Valve released new firmware for the Steam Controller. This firmware, delivered via the latest beta client, included the following benefits:
Gyro auto-calibration improvements
Increased trackpad active area
Battery life improvements
All the above improvements sound to be of value to end users. With the 'Increased trackpad active area' implemented, the new Mouse Region mapping could be of even greater utility.
Have any HEXUS readers been testing out the Steam Controller's enhanced functionality over the weekend?