Infinite universe-based procedural space adventure game No Man's Sky has got a release date. Developers Hello Games released a new trailer for the game, entitled 'I've seen things', at the Sony PlayStation Paris Games Week event yesterday. Games industry magazine MCV reports that No Man's Sky "will launch simultaneously on PS4 and PC this coming June".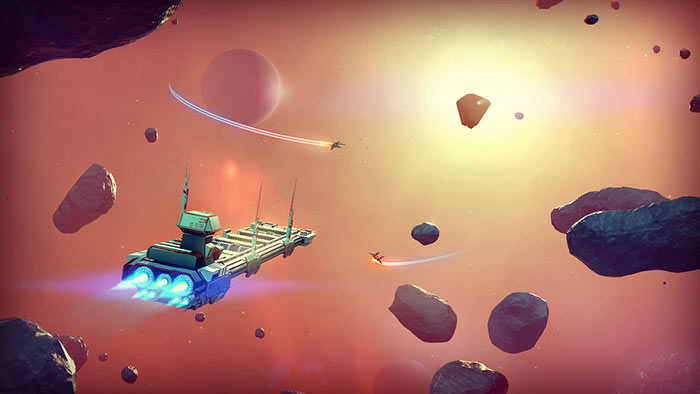 585 billion years of exploration
No Man's Sky was first unveiled at VGX 2013 and we shared news of the first gameplay trailer, after the game was confirmed as coming to PC, last December. To sum up the game's charms it is a game centred around the exploration of a "living, breathing universe on an unprecedented scale". The 18,446,744,073,709,551,616 unique planets contain previously unseen new species, resources and, of course, hazards. If you wanted to zoom around and spend 1 second visiting each planet it would take you 585 billion years – plus transit time. So it's not technically an infinite universe. Among this procedurally generated universe you forge your own path as a trader, explorer, bounty hunter, miner, pirate "or any interstellar role you're drawn to".
As a player progresses he/she can upgrade your ship, engines and gear as they go. The game lets players earn credits for such advancement. As the game and your career progresses you will discover your mission becomes increasingly perilous. There will be trade convoys, smugglers, police and galactic armies that may get in your way, but you could also align with them. The ultimate goal is to reach the centre of the universe and your path will be different every time.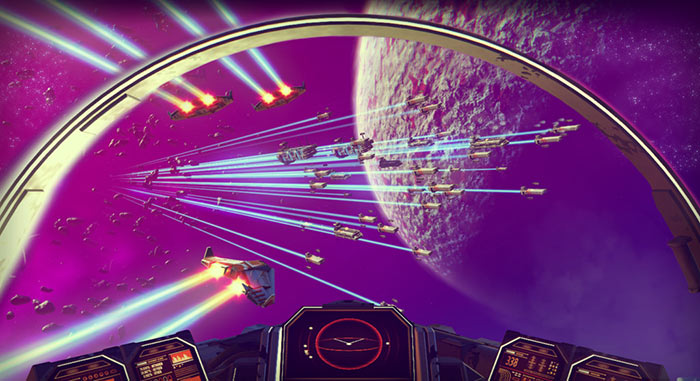 So now we have a 'firm' date for the PC and PS4 releases we await with bated breath for the confirmation of the development of Oculus Rift and PlayStation VR enhanced versions of the game. The developer previously signalled that such VR experiences were under consideration.