Avalanche Studios has released some new screenshots and concept art to tease its upcoming Mad Max game. Looking through the selection of 10 screens and concept art pictures you can see plenty of detail showing the game environment, a number of uglies (assumedly bad guys) and the all-important in-game vehicles.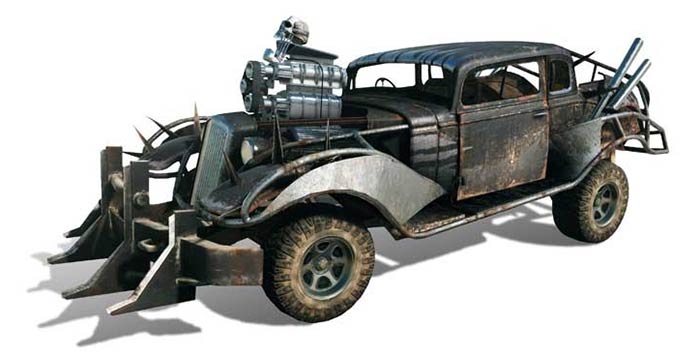 The Mad Max game has been known to be in development for some time. We first heard that Avalanche Studios, developers of the Just Cause games, had gained the franchise at E3 in June 2013. We also saw the first gameplay trailer back in July 2013. However the expected release never came last year. It was thought that the game would be released to align with the Mad Max: Fury Road movie which is in cinemas in the UK from 14th May 2015 – but that won't be happening either. The date currently set is 4th September 2015, reports EuroGamer.
Here's a reminder of the game synopsis, "Play as Mad Max, a lone warrior who must embark on a dangerous journey after his Interceptor is stolen by a deadly gang of marauders. A reluctant hero with an instinct for survival, Max wants nothing more than to leave the madness behind and find solace in the storied 'Plains of Silence'." The game will contain elements of beat-em-up combat, car racing and road raging. We would expect to be able to terminate some enemies at point-blank range with Max's signature sawn off shotgun.
Click to zoom-in
Avalanche Studios has also officially began work on Just Cause 3 for PS4, Xbox One and PC. The developers recently released the first video trailer for this highly anticipated open world game which would be "not a huge leap from Just Cause 2, but it's more fun, more polished, and more over-the-top in almost every respect." Just Cause 3 is due to "set the world on fire," before Xmas this year.