Microsoft has officially announced that it will have a strong presence at the Game Developers Conference (GDC) 2015 in San Francisco. The GDC 2015 takes place from 2nd to 6th March and Microsoft will host a special presentation slap bang in the middle of the show schedule, on 4th March (11am PST/2pm EST/7pm UK), called 'The Future of Gaming Across the Microsoft Ecosystems'.

Head of Xbox Phil Spencer will host the special presentation, as you might expect. From the Windows 10 announcements a few weeks back we know that Xbox branded gaming and Xbox Live will be part of the Windows 10 experience on PCs, tablets and mobiles. The new Xbox app is an important part of the desktop PC Windows 10 experience, for example.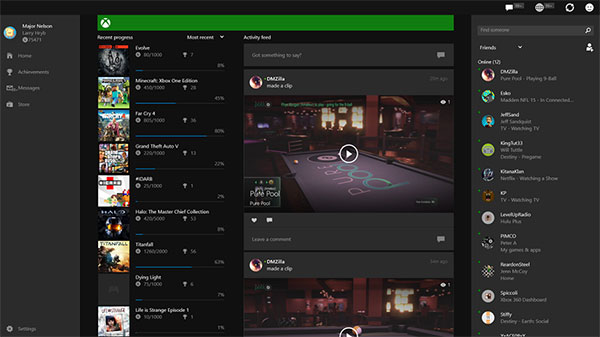 DirectX 12 will be a hot topic at GDC and it will be detailed more thoroughly in the presentation and over a number of other Microsoft hosted sessions (there will be 16 in total) at the GDC. New development tools and new features coming to both Xbox One and Windows 10 are promised. Cross-device gaming and multiplayer will be an obvious topic to be discussed further as part of the 'one Windows' push.
As well as its keynote presentation and developer sessions Microsoft will have a robust booth presence and two lounges at the Moscone Centre showing off the latest and greatest games. There won't be a live stream of the special 4th March event but a little later in the day the keynote session presented by Phil Spencer will be available to watch online on the Xbox Wire Blog, Channel 9 and on YouTube.
We will be watching the news with interest, especially on the PC side of things, hoping for more DirectX 12 technical details and demonstrations. Also at GDC we expect to see/hear some important announcements and developments from Valve concerning the glNext API and Steam Machines.