In the latest Steam Client Beta update, which rolled out over the weekend, Valve has at last added the long-awaited framerate counter to the Steam Overlay. Polygon reports that this frame rate counter has been a popular request of Steam users for quite some time.
The much requested feature is accessible by pressing shift+tab in-game, by default, and toggling the option. The built-in FPS counter will show gamers how well a game in running on their machine, eliminating the need to rely on third party add-on programs like FRAPS, running in the background. In the beta the framerate counter is part of Steam's overlay and doesn't show up in screenshots taken using Steam's built-in screenshot functionality.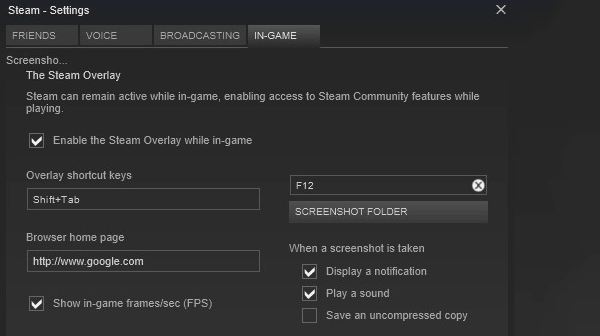 If you are interested in downloading the Beta client, opt in to 'Beta Participation' in your account settings. Once downloaded, you will be able to find the option called 'Show in-game frames/sec (FPS)' in the 'In-Game' settings menu. After choosing this option, a rather small white numerical counter will appear in the top-left of your screen showing what your frame rate is at any given moment.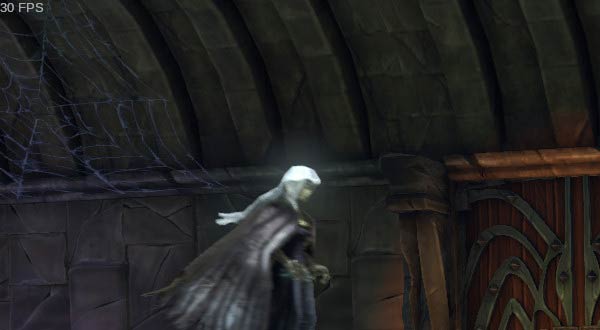 Framerate counter 1:1 crop taken from a full HD game screenshot
Other fixes and adjustments introduced with the beta update are listed below:
General
Reduced CPU usage when drawing animated images or videos
Fixed video playback performance regression on Mac OS X and Linux
Added FPS counter to Steam Overlay
Fixed reloading settings values in the Steam Overlay
Broadcast
Improved capture performance in D3D9 games
Improved audio/video synchronization
Improved automatically adjusting video encoding bit rate when a change in available upload bandwidth is detected
Fixed opening the broadcast watch page from client UI (friends list, invite chat message, etc.) in the Steam Overlay
Improved capture performance in OpenGL games when hardware support is enabled on machines with newer Nvidia GPUs
Added first time use and other UI to Big Picture mode
Fixed first friend invite to a broadcast sometimes getting dropped
Record number of concurrent Steam users to kick start 2015
In addition to the above update, Valve announced that it reached a record high of over 8.5 million concurrent users to start off the year. This represents a significant increase from its previous peak in December 2013, at around 7.5 million concurrent users, reports PC World. The numbers show a positive 13 per cent player increase year-over-year.