At the end of the E3 2014 expo a new gaming device almost slipped past us, unnoticed. However here's something very promising for PC gamers who also enjoy handheld gaming, two worlds which previously haven't really mixed very well. Clasp your eyes on the Steamboy Project in the promo video below.
While the video doesn't show us very much, and the website is basically the above video pasted into an HTML page, we do get a brief description in the YouTube video 'about' section which instructs us to "Go where your games take you". It goes on to say: "There's a new Machine in town and it's a game changer. With amazing power and unrivalled connectivity, Steamboy lets you take your Steam titles anywhere you want. Stay alert! Steamboy is coming... Note: Steamboy Project is being developed by Steamboy Machine Team, a third party, not by Valve Corporation."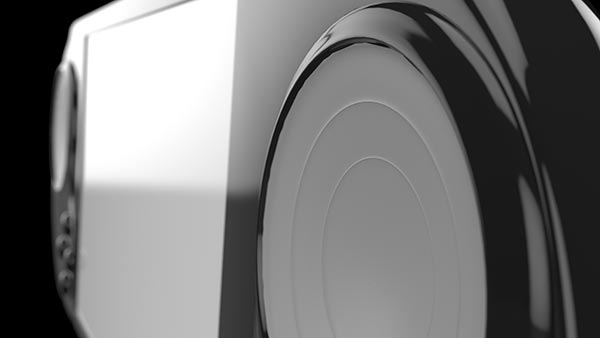 Luckily the Escapist magazine has had words with the team behind the Steamboy Project and managed to extract some hardware specifications for us. This helps us get a much better feel for what is on offer:
5-inch 16:9 ratio touch screen
Quad-core CPU
4GB RAM
32GB built-in storage
Wi-Fi and 3G connectivity
2 touchpad discs - as seen on the Steam Controller
8 action buttons and 2 additional rear buttons
4 triggers
The quad-core CPU at the heart of the system remains an unknown, however that might be as it is yet to be finalised and it might be a currently unreleased chip. This will be a critical choice as the processor is probably going to be relying on its integrated graphics capability.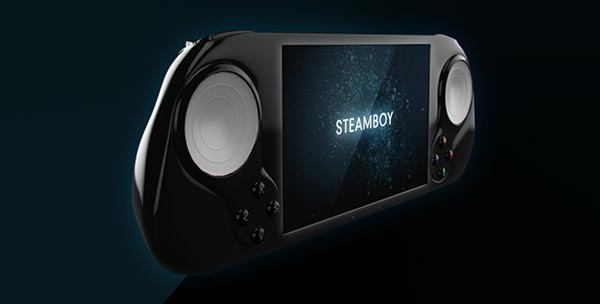 A representative from the Steamboy Project explained to The Escapist that "SteamBoy won't be as powerful as other announced Steam Machines in the same way [the] Nintendo 3DS or PS Vita performance is not comparable to Wii U or PlayStation 4". However they did confirm that "...it will be possible to play the majority of current games in Steam". So it's not just going to be streaming Steam games which run on your PC, it will be playing them using its own hardware grunt.
This handheld is slated as a vague 2015 release. Hopefully we will hear and see more about the project as Valve finalises its controller designs.